RETAIL: AIMS TO KEEP CLOSE CUSTOMER CONNECTION AND AFFORDABLE PRICES
Skincare Startup's Philosophy About Healing, Not Hiding
Wednesday, April 18, 2018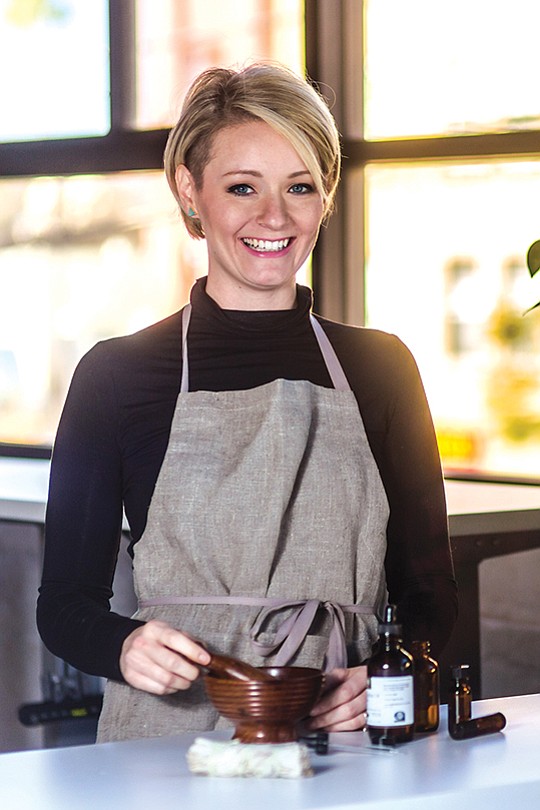 San Diego — Molly Beane's business model might have been seen as a little bit desperate. But just out of rehab, out of work, and almost out of money, she made her move.
Beane, founder and CEO of From Molly With Love, a Pacific-Beach based skincare company reached $180,000 in sales during 2017, the company's first year of business. Year to date, the enterprise has already reached more than $120,000 in sales, according to the company.
"It's pretty close to our annual rev enue number in a quarter and the quarter is not even done," Beane said. "Our top three products are our white sage smudge spray, beauty oil, and probiotic deodorant and we've sold tens of thousands of each."
Her interest for learning how to make skincare products began four years prior to entering rehab for alcoholism in 2016. As a hobby, Beane researched and learned how to make cosmetic formulations and created her first product, the beauty oil, which she said is the company's best-selling facial oil. She shared her first set of products with friends, who encouraged her to sell them. However, after losing her job while in rehab, Beane had little money to fund a company.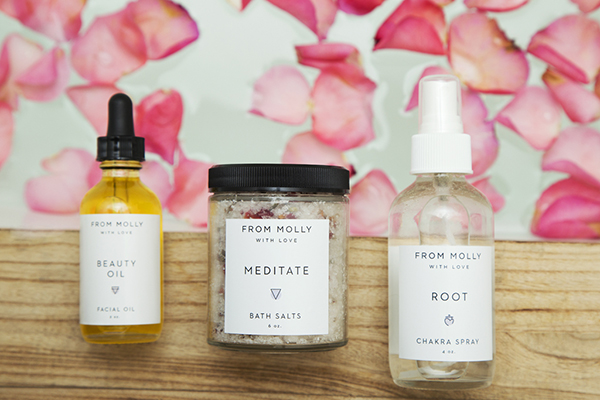 The Start
Using the few hundred dollars she had left, Beane purchased raw materials to create the facial oil for From Molly With Love. Although she initially purchased supplies from Amazon and Sprouts, the company now sources from wholesale suppliers. Beane explained the company was small enough in the beginning to wait for an order and then produce it.
"Then we graduated to making five things at a time, and then 10 things at a time, and from there it just kind of blossomed out of control," Beane said.
The company first started selling its items on Etsy and later through Amazon, one of about 300,000 small and medium sized sellers that joined the platform in 2017. In March 2017, the business launched its own e-commerce website. The products are also featured inside several subscription boxes with companies such as Yogi Surprise and Gaia Collective Moon Box.
From Molly With Love is now working with the boutique-retail store, francesca's, which bought 14,000 units of various products for $70,000 in March. The company's products will be in 400 francesca's stores nationwide by the end of April.
Beane said From Molly With Love's growth was the result of several factors. She credited her success mainly to the philosophy behind the brand which is "a women's empowerment company first that just happens to sell products."  
Prev Next