SDBJ INSIDER: A Rare Opening For a Well-Done Restaurant
Thursday, April 12, 2018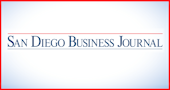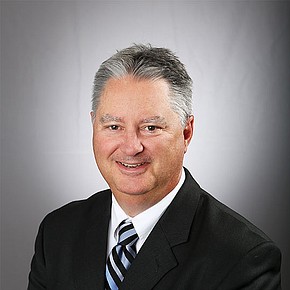 San Diego — West Village in Carlsbad is looking for a tenant. But it's not just any landlord.
If you are not familiar, West Village is a small retail center in a prime location in Carlsbad owned by philanthropists Mary and Gary West. It includes the West Steak and Seafood restaurant, West Inn & Suites and the Westmart gas station and convenience store. The vacancy was created by the recent closure of Bistro West, which like the steakhouse utilized farm-to-table produce from West Farm, which is located a few miles away off El Camino Real.
The West empire includes a family office, a senior housing development company and a foundation, which in various ways help fund and support West Health and its many efforts devoted to improving how seniors age.
The Wests invested heavily into the Bistro West facility, which comes as no surprise given how they take pride in everything with their name on it. The new tenants will need to know how to operate a large restaurant space, says Michael Spilky of listing broker Location Matters, but it doesn't have to be a high-end restaurant. The new tenants will be in good company.
• • •
Tyson & Mendes, veterans of automotive liability litigation, has launched a practice group dedicated to the defense of insurers and manufacturers of autonomous vehicles. It will be led by Managing Partner Robert Tyson and Partner Cayce Greiner.
The firm has been involved in transportation since it was founded in 2002, and with clients asking about the growing complexities of autonomous vehicles, creating the practice group was a natural extension. One can imagine the potential cases in the next few years and what might be at stake.

And Greiner points out, autonomous technology is big here in San Diego, and its impact on society will be substantial. Risk management will be a big part of that future from a business perspective.
• • •
If your visit to the 14th annual La Jolla Concours d'Elegance this past weekend has you itching for a new ride, chances are once you got past the sticker shock you at least thought about a lease.
Premier Financial Services, which specializes in leasing of vintage and exotic cars, says they just had their highest volume quarter with more growth on the horizon. That makes sense from a financing perspective, plus if you get bored with your Lamborghini you can trade it in for a Bentley.
Editor-in-Chief Nels Jensen can be reached via njensen@sdbj.com