Illumina, Loxo Oncology Partner on Cancer Diagnostic Solutions
Thursday, April 12, 2018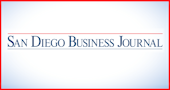 San Diego-based Illumina, Inc. (Nasdaq: ILMN) and Loxo Oncology (Nasdaq: LOXO) in Stamford, Conn., announced on April 10, a global strategic partnership to develop and commercialize a multi-gene panel for broad tumor profiling, resulting in a distributable, next-generation sequencing (NGS) based companion diagnostic (CDx) with a pan-cancer indication.
The partnership will seek approval for a version of the Illumina TruSight Tumor 170 as a companion diagnostic (CDx) for Loxo Oncology's larotrectinib, which targets NTRK gene fusions, and LOXO-292, which targets RET gene alterations, across tumor types, according to a news release.
"We are leveraging our leadership in next-generation sequencing to deliver in-vitro diagnostic solutions to improve the management of cancer patients in the clinic," said Garret Hampton, Ph.D., executive vice president of Clinical Genomics at Illumina.
TruSight Tumor 170 is a comprehensive, next-generation sequencing test that interrogates point mutations, fusions, amplifications and splice variants in 170 genes associated with common solid tumors. The CDx version of TruSight Tumor 170 will allow local laboratories to provide referring physicians with comprehensive genomic information, so that patients can be matched to the most appropriate therapeutic options. This version of TruSight Tumor 170 will run on the NextSeq 550Dx platform.
"We are very excited to announce this collaboration with Illumina, the world's leader in NGS technology," said Jacob Van Naarden, chief business officer of Loxo Oncology. "We have piloted numerous NGS assays, and the Illumina TruSight Tumor 170 assay has consistently demonstrated robust performance with its assessment of both DNA and RNA, including highly sensitive gene fusion detection."
Under the partnership, the companies will collaborate to validate a CDx version of TruSight Tumor 170 for NTRK fusions and RET fusions/mutations as a Class III FDA-approved diagnostic in conjunction with larotrectinib and LOXO-292, respectively.
The companies are also planning to broaden the clinical utility of the full panel by obtaining regulatory approval for the other assay content, to be marketed as a tumor profiling test. Illumina will lead regulatory activities related to the Class III plans for NTRK and RET, the Class II plans for the tumor profiling content and CE marking.