SD 500 Update: SBA Honors Hanson; Becker Will Speak At Aviation Event
Wednesday, April 11, 2018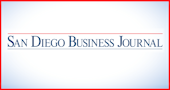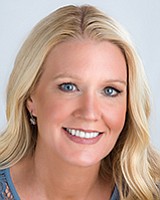 San Diego — Felena Hanson, founder of Hera Hub, is among the winners of the 2018 Small Business Week Awards. Hanson is being honored for Growth through Licensing Agreements. She is one of 16 winners to be honored May 3 at the SBA San Diego District Office's Small Business Awards Luncheon at the San Diego Marriott La Jolla. She founded the co-working space and business accelerator for women, which now has six locations and another four in development.
• • •
Kimberly Becker, CEO of the San Diego County Regional Airport Authority, will be sharing the stage for Town Hall keynote address on April 18 at the 90th annual AAAE Conference and Exposition at the San Diego Convention Center. Becker will be joined at her session by Bradley Tilden, CEO of Alaska Airlines.
AAAE stands for American Association of Airport Executives; about 2,000 people are expected to attend the event from April 15-18.
• • •
Phil Blair, Peter Callstrom, Mary Walshok and Christopher Yanov are among the scheduled speakers at the ASU+GSV Summit on April 16-18 at the Manchester Grand Hyatt. The summit is a gathering of education, technology and talent.
Blair and Callstrom are panelists discussing a private-public partnership being tested in the Vista Unified School District. Blair is an executive officer of Manpower San Diego, and Callstrom leads the San Diego Workforce Partnership.
Walshok is moderating a panel on how the region is integrating the continuum of education to employment. She is Associate Vice Chancellor for Public Programs and Dean of Extension at UC San Diego.
Yanov is the founder and president of Reality Changers, a nonprofit that helps disadvantaged youth achieve academic success. He will be introducing one of the keynote speakers, former Mexican president Vicente Fox.