BIOTECH: PARTNERSHIP, SALES BOOST ARE PART OF POSITIVES
Tandem Turnaround Focuses on Execution
Thursday, April 5, 2018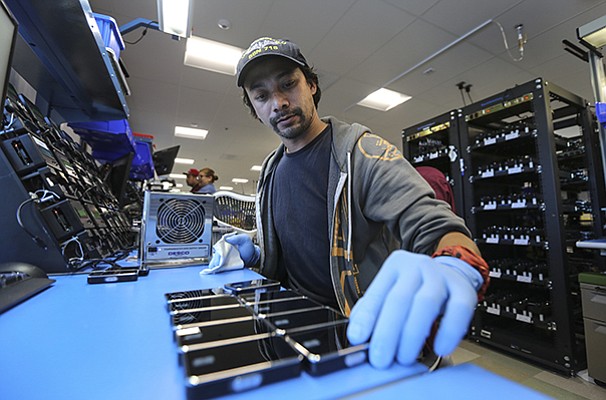 San Diego — Tandem Diabetes Care believes the storm has passed.
The company's stock plummeted in 2016, beset by a competitor's deal with a major insurer and lackluster sales. Some observers speculated Tandem would be squeezed out of the market. But the San Diego maker of touchscreen insulin pumps sees a turnaround, and analysts are cautiously optimistic.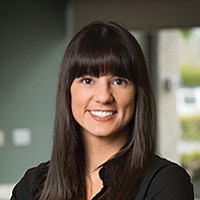 "Really the focus right now is on execution. I think we've faced a lot of different challenges, and have been able to demonstrate over the last year, 18 months, our ability to navigate through," said Susan Morrison, chief administrative officer of Tandem Diabetes Care.
She pointed to recent financials as an inflection point.
Sales in 2017 reached $107.6 million, a 28 percent year-over-year increase, according to results released in March. The company's latest quarter marked its strongest sales yet. Pump shipments grew 80 percent compared with the preceding quarter.
Financial Targets
Foreseeing further growth, Tandem estimates sales will reach $132 to $140 million this year. As another vote of confidence, CEO Kim Blickenstaff voluntarily reduced his 2018 salary to $1 — added compensation depends on the company hitting financial targets.
Although momentum builds, the device manufacturer still has a ways to go. It posted a $62.9 million operating loss in 2017, improved from a $78.05 million loss in 2016. By the second half of 2019 Tandem intends to reach cash flow break-even as it works toward profitability.
Meanwhile, demand grows for its t:slim X2 insulin pump, which can be updated with new software via a personal computer. That's a selling point considering insurance companies usually only pay for one pump every four years.
"It really changes the way that the medical device community thinks about insulin pumps," Morrison said. "By our allowing people to update their pumps, it allows people with diabetes to have access to new technology as it's approved by the FDA, rather than having to wait for that four-year insurance cycle."
Taking a Punch
Tandem made waves more than four years ago with a $120 million initial public offering. It beefed up its salesforce heading into 2016. Then came an unexpected gut punch. Insurance giant UnitedHealth Group named Minnesota-based Medtronic as its preferred pump provider for most health plans. There was speculation other insurers would follow suit, which hasn't come to pass.
Medtronic, the market leader, also gained the upper hand months later with FDA approval for "closed loop" technology, in which automated insulin regulates glucose levels. Tandem sales fell dramatically.
Morrison credited a slew of factors with getting back on track. Last summer, the U.S. Food and Drug Administration approved Tandem pump integration with San Diego-based Dexcom's G5. The sensor continuously tracks glucose and through a transmitter relays glucose data every five minutes to a smart device.
"We were the first ones to be able to offer that to the diabetes community."
Renewal Rate Goal
The company is getting repeat customers for the first time. Consumers who bought the company's first pumps four years ago — and thus at the end of their four-year warranty cycle — are beginning to return. Tandem's long-term goal is a 70 percent renewal rate.
Last year, Tandem launched an infusion set, after losing out on revenue from distributors buying sets from another supplier. This past fall, Johnson & Johnson exited the insulin pump business, sending a portion of customers to Tandem. Most will go to Medtronic because of a partnership, but it's still a positive for Tandem.
"In the fourth quarter of 2017, we were able to demonstrate our return to growth," Morrison said.
The company is banking on its pipeline for long-term success.
Next year, it plans to launch its closed loop system — in partnership with Dexcom — to predict high and low blood sugar levels and adjust insulin accordingly. It bills the pump touchscreen as but one differentiating factor from Medtronic's offering.
"In a relatively short period of time, Tandem has captured meaningful market share in its initial target market, the U.S. Type 1 diabetes patient population, which remains significantly underpenetrated. We believe TNDM is well positioned to continue gaining market share over the near to medium term, as its pipeline (is) solid," said a March note from equity research company Cowen.
Raised $69M in Equity Offering
Besides operating momentum, the company recently raised $69 million in an equity offering. That helped propel the company's stock to more than $4 as of March 26, up from $2.54 on Jan. 2, though still dramatically below highs north of $200 in 2014.
"The fact that we were able to do this successful equity raise following such a successful fourth quarter just strengthens our position overall and reaffirms the longevity of our company, and we've got the cash that's necessary to reach cash-flow break-even," Morrison said.
A March PiperJaffray analyst note said the offering removes liquidity risk. But, it added: "We need to see another solid quarter of execution to confirm that Q4 was in fact the inflection point."
Baird Equity Research's Jeff Johnson on March 23 upgraded Tandem's stock from neutral to outperform, lifting the target price from $3 to $7, citing the company's product pipeline.
Analysts also took a favorable view of Tandem's recent international distribution deals, resulting in its insulin pumps being sold outside the U.S. for the first time. With pump shipments increasing, the company in January boosted its manufacturing footprint, including a 50,000-square-foot facility on Barnes Canyon Road becoming fully operational. All its manufacturing is in San Diego.
For medtech companies, big data is all the rage, both to aid in treatment strategies and demonstrate insurance compliance. Tandem has somewhat recently invested in the space.
"If we look at where our investments have been over the last few years, really bringing the automated insulin delivery products to market was our priority. Now, as those products are coming closer and closer to commercialization, we're really at a point where I think we can start to look to other areas to focus on," Morrison said.