SDBJ INSIDER: Green Flash Sees Red Ink, Scales Back
Wednesday, April 4, 2018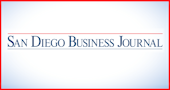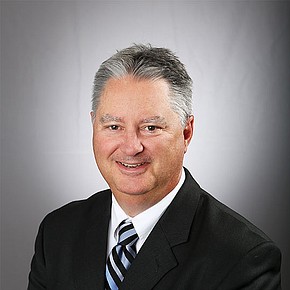 San Diego — The rapid rise and retreat of Green Flash Brewing would make a great case study on expansion. The brewery, founded by Lisa and Mike Hinkley in 2002, had grown to be the third largest in the county — no small feat given the intense competition. It was distributing to all 50 states and in 2016 opened a $20 million facility in Virginia Beach. Green Flash had multiple years of 30-percent growth.
Last week, they announced they were closing the Virginia plant, reducing distribution to an eight-state footprint and laying off employees for the third time in 14 months. They have new equity investors to recapitalize the business.
So what happened? Mike Hinkley acknowledged being squeezed from larger national competitors and emerging small competitors, and their local peers, Stone Brewing Co. and Ballast Point Brewing Co., already had opened East Coast facilities. Green Flash misjudged the window of opportunity.

The publication Brewbound shared details from a prospectus sent in February to possible investors. Despite the expanded operations, Green Flash's revenue fell from $29 million in 2016 to $27 million in 2017. Profits had shrunk from $5.2 million in 2015 to a loss of $112,000 in 2017.
Hinkley said a recapitalization effort fell through in late 2017 because some factions of ownership did not want to further dilute their interests. The Hinkleys own 30 percent of the company, and three other entities own 40 percent. The letter cites about 50 partners. The Virginia facility was financed by debt. As forces collided, Green Flash ran out of cash. And as we all know, in business cash is king.
• • •
Among the minority owners of Green Flash is Martin Blair, co-owner of the iconic Kansas City Barbeque on Harbor Drive that was featured in the movie "Top Gun."
• • •
Speaking of case studies, what to do with an empty lot on Avenida
Encinas in Carlsbad? The eighth annual NAIOP University Challenge aims to find out. Teams of undergrad real estate students from the University of San Diego, UC San Diego and San Diego State University will compete by putting together best-use site proposals for the land owned by the City of Carlsbad and the Encina Wastewater Authority. The proposals must incorporate a mixed-use of office, hotel, residential, retail, restaurant and open/park space. The winner will be chosen at an event on April 25.

Some of these students could be seasoned executives in the time it often takes to convert open space to commercial use.
Editor-in-Chief Nels Jensen can be reached via njensen@sdbj.com