SD 500 Update: Schubach Takes Flight From His Office Job
Tuesday, April 3, 2018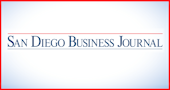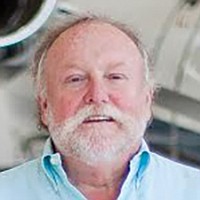 San Diego — Henry Schubach was a true owner-operator as he built the region's top local private aviation company. He piloted many flights of San Diego business leaders over 25 years as he grew Schubach Aviation from a single airplane to a fleet of 16 jets with worldwide operating authority.
Schubach recently announced that Kimberly Herrell has been promoted to president of the firm, which is based at McClellan-Palomar Airport in Carlsbad. She's been with the company since 2005. Schubach has stepped away from managing the firm, though as chairman he remains a sounding board and advisor for Herrell and the company.
"I had quit flying several years ago, so mine had largely become an office job, which I have had enough of," he said.
That comes as no surprise given his background as a competitive skier, pilot and vintage car aficionado. Schubach says he is spending time with his cars and his dogs, not really looking for anything, but pretty sure something interesting will come along.
• • •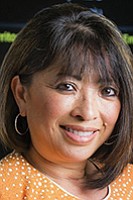 Caroline Winn is one of five Girl Scouts San Diego's Cool Women of 2018. Winn and the others are being recognized as role models and for the accomplishments at a luncheon on April 13. Winn is COO of San Diego Gas & Electric and was a Girl Scout in her youth.
Wendy Urushima-Conn, a member of the Cool Women Class of 2017 and an SD 500 honoree, will emcee the luncheon at Coasterra. The day's activities will also include a morning mentoring session for 30 emerging leader Girl Scouts.
• • •
Adam Stettner and his growing team recently celebrated the 10th anniversary of Reliant Funding, which provides financing for small businesses. Founded during the recession, Stettner has grown the company to 150 employees, with an office in New York, and has been on the SDBJ Fastest Growing Private Company list for five consecutive years. In 2017 Reliant Funding passed the $1 billion mark for funding.
Send your suggestions for SD 500 updates to news@sdbj.com or
njensen@sdbj.com.