SeaWorld San Diego Announces New Attractions, Ticket Offerings
Thursday, September 28, 2017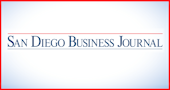 SeaWorld San Diego has announced several new pricing packages and on-site attractions, as its Florida-based parent company continues to struggle with revenue and attendance declines.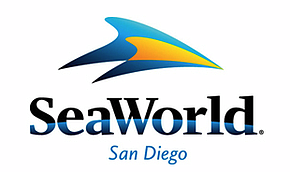 Following the previous announcement of its new Electric Eel roller coaster, set to open in summer 2018, officials of the Mission Bay theme park said new attractions in the coming year will also include a new "Meet the Animals" program, designed to spotlight the park's marine rescue efforts on select weekends starting in January.
Animal care experts will guide a behind-the-scenes experience where visitors can meet animals including dolphins, sea turtles and otters, and also tour the park's Animal Health and Rescue Center.
SeaWorld San Diego also announced a new family-friendly Sesame Street Parade, to be held during weekends in May and June featuring characters from the popular children's television show. SeaWorld will continue to present holiday-themed programs during the Halloween and Christmas seasons, among other ongoing offerings.
SeaWorld officials also announced new pricing packages, including a two-park annual pass that will allow unlimited entry and parking at both SeaWorld and the company's Aquatica water park in Chula Vista. More information is at SeaWorldSanDiego.com.
The changes are among the latest in a series implemented over the past four years at the three U.S. SeaWorld parks, as Orlando, Florida-based parent SeaWorld Entertainment Inc. deals with continued fallout from the 2013 documentary "Blackfish," which raised issues regarding the treatment of captive killer whales.
Starting earlier this year at SeaWorld San Diego, with the same policy in the process of being implemented at its Orlando and San Antonio SeaWorld parks, SeaWorld Entertainment discontinued orca performance shows, though the whales are still being showcased in a revised, education-oriented habitat at the Mission Bay venue.
For the six months ending June 30, SeaWorld Entertainment reported total revenue of $560.1 million for its 12 U.S parks, down 5 percent from the year-ago period. The net loss for the first half of 2017 was $237 million, compared with a net loss of $66.3 million a year ago.
According to published reports, SeaWorld Entertainment has hired consulting firm Evercore to evaluate financial options. The company has not commented on those reports, but Evercore is an investment banking advisory firm that provides consultations for clients on matters including financings, restructurings, mergers, acquisitions and divestitures.