San Diego International Airport Passenger Traffic Up 6 Percent for 2017
Monday, September 25, 2017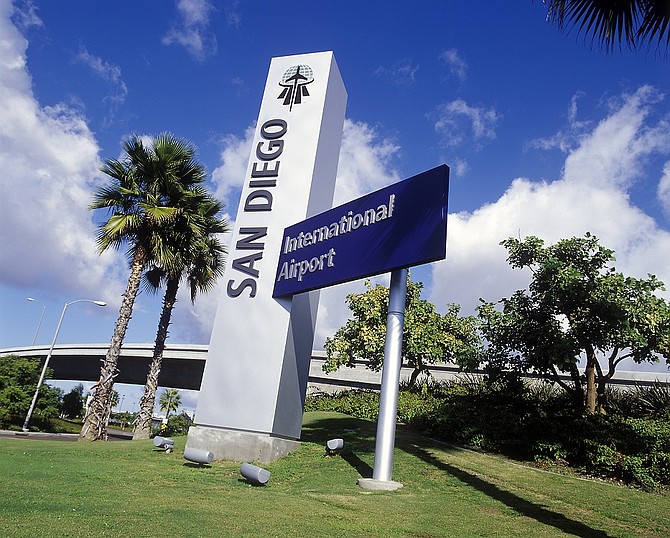 Total passenger traffic at San Diego International Airport rose six percent from a year ago in the first eight months of 2017, topping 14.6 million.
The latest data from the San Diego County Regional Airport Authority, which oversees the facility, showed domestic passenger traffic rising 5.8 percent for the January-to-August period, to just under 14.1 million. The international count showed an even larger increase, rising 11.5 percent to 597,372.
For the month of August, total passenger traffic was up 11 percent from a year ago, at more than 2.1 million. The domestic count rose 11 percent to 2.02 million, while the international count rose 11.1 percent to 93,710.
Officials in recent months have pointed to a generally strong nationwide tourism economy, and the San Diego facility over the past year has seen the addition of several new direct flight services from domestic and international carriers.
In related news, San Diego International Airport ranked eighth among the nation's large airports, in the latest annual satisfaction survey by the consumer research firm J.D. Power.
The North American survey of more than 34,000 travelers ranks U.S. airports in three categories – mega, large and medium – on factors including terminal facilities, on-site food and retail, airport accessibility, security check and baggage claim services.