General Atomics Gets Military Contracts Worth Nearly $40M
Wednesday, September 20, 2017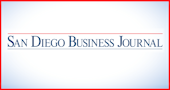 The Pentagon announced two contract awards for General Atomics Aeronautical Systems Inc. on Sept. 20.
The U.S. Air Force awarded the company a $9.8 million contract modification covering new capabilities for its MQ-9 Reaper unmanned aircraft.
Under the deal, GA-ASI will evaluate, select, procure, modify, integrate, install and test sensor exploitation technologies and communications developed at the Air Force Research Laboratory. GA-ASI will do work on aircraft, ground control stations and squadron operation centers. Work will be performed at Wright-Patterson Air Force Base in Ohio and at GA-ASI facilities in Poway, and is expected to run through February 2019. The Air Force Research Lab at Wright-Patterson Air Force Base awarded the deal. Funds come from the fiscal 2015 Air National Guard budget.
Separately, the U.S. Army awarded the company a $27.0 million contract modification covering services to its Gray Eagle unmanned aircraft, a version of the Predator. Work will be done in Poway and will continue through March 2019. The U.S. Army Contracting Command at Redstone Arsenal, Alabama, awarded the contract.