Tourmaline Labs Gets $1M in Follow-On Round and a New CEO to Push Commercialization
Monday, September 18, 2017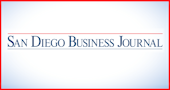 Tech startup Tourmaline Labs has brought in $1 million in seed money — and a new chief executive — to help the company scale.
Tourmaline is developing software that can collect mobility and transportation data from a driver's cellphone. Unlike others in the telematics space, Tourmaline's users don't have to install special equipment in their vehicles to collect driver data.
"Pretty much every telematics company is trying to turn a mobile-phone into a telematics device, because cellphones are already distributed," said Lukas Kuhn, Tourmaline's co-founder and chief technology officer.
Kuhn said Tourmaline's team of aerospace engineers, artificial intelligence experts, and advanced embedded software engineers have done just that. The startup is already collecting data from over 250,000 drivers in 150 countries, Kuhn said. The team sees applications for this technology in several verticals, including insurance, fleet management, ridesharing, and workforce management.
The new cash to commercialize this tech comes from ClearVision Equity Partners, a new investment firm that's recently invested in a several San Diego tech companies. In June, the company led a $2.2 million round in Doctible Inc., and earlier this year invested in CloudBeds and ClearPath.
ClearVision's latest investment in Tourmaline Labs is a follow-on round, as the company previously invested $1 million this April, said Hem Suri, founder and managing partner at ClearVision.
Along with the new money comes a new CEO: Marc Brungger. Brungger was previously the CEO of Spireon, an Irvine-based company that develops telematics software. During his tenure, Spireon grew to 3.7 million active subscribers, Brungger said. He also oversaw a rapid expansion and a financial overhaul, doubling the company's revenue and increasing the company's operating margin.
Brungger, who previously worked with Suri at Mitchell International, is being brought to Tourmaline to focus the company's commercialization strategy.
"Tourmaline's technology is world-class, and now with bringing on a commercial and sales leader to the team, we're very comfortable doubling down on this investment," Suri said.
Tourmaline was previously led by Sven Beerweiler, who founded the company with Kuhn in 2015. Beerweiler is staying on the team, Suri said, but transitioning into a business development role.