LiveXLive Media Is Acquiring Slacker Radio in $50M Cash and Stock Deal
Monday, September 18, 2017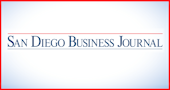 Beverly Hills-based LiveXLive Media Inc. has entered a deal to acquire Rancho Bernardo-based Slacker Radio for $50 million in cash and stock.
Slacker was founded in 2006. It delivers free and subscription-based internet radio, offering music, sports and talk.
The final purchase price is subject to adjustments spelled out in the merger agreement, signed Aug. 25.
LiveXLive bills itself as one of the only premium streaming networks devoted to live music and music-related video content. Shares of the company trade over the counter with the symbol LIVX.
"With nearly 60 percent of millennials using two or more apps for streaming music, according to Nielsen, the market is prime for a service that combines video with the live and recorded music worlds," LiveXLive said in a statement.