UTC Medical Office Campus Sold for $97M
Sunday, September 10, 2017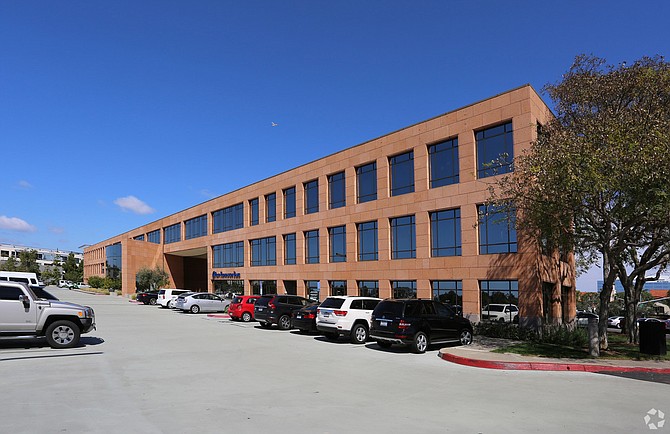 A partnership that includes Virginia-based Anchor Health Properties and Washington, D.C.-based The Carlyle Group has acquired a two-building medical office campus in University Towne Center for $97 million, according to CoStar Group and public data.
This is the third recent acquisition completed by the two firms in San Diego County, following prior medical office property purchases in La Mesa and Escondido. CoStar researchers said the latest purchase makes Anchor the largest nonhealth-system owner of medical office buildings in the San Diego metro area.
In the latest deal, the seller of the campus known as Chancellor Park, at 4510 and 4520 Executive Drive, was an affiliate of Newport Beach-based Equity Office Properties. The UTC buildings were originally completed in 1988 and total approximately 202,000 square feet.
Chancellor Park is located near the UCSD Jacobs Medical Center and Scripps Memorial Hospital La Jolla campuses. The three-story buildings at the 6.4-acre office campus were originally traditional office properties but were gradually converted to medical uses over the years.
The campus is currently 94 percent occupied, with UC San Diego Health as the anchor tenant.
A statement from Capital One Commercial Banking, which provided the buyers with a $68 million loan for the acquisition, said the funding will also support future tenant improvements and leasing commissions for the buildings.
Anchor Health Properties and The Carlyle Group previously acquired Fletcher Parkway Medical Center in La Mesa for $33 million; and Citracado Medical Plaza in Escondido for $21.85 million, according to CoStar Group.
When it purchased the La Mesa property in July, Anchor officials said the deal marked its first acquisition in the San Diego market, and was among its first in the western United States.
Anchor Health Properties was started in 1985 and oversees a nationwide portfolio of medical facilities spanning more than 1.5 million square feet. The Carlyle Group is among the nation's largest private equity and investment firms, with $162 billion in assets under management worldwide, according to its website.