Bankruptcy Court approves Sempra's Oncor Deal
Thursday, September 7, 2017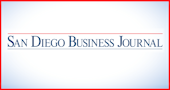 Sempra Energy's $9.45 billion deal to obtain ownership interest in Texas energy giant Oncor Electric took a step forward on Sept. 6.
A U.S. Bankruptcy Court in Delaware approved Sempra's proposed acquisition of Energy Future Holdings, a bankrupt utility that owns 80 percent of Oncor.
"We are pleased that our plan to resolve Energy Future's long-running bankruptcy proceeding has received approval from the Bankruptcy Court to move forward," said Debra L. Reed, chairman, president and CEO of Sempra Energy, in a news release.
A bigger hurdle coming up is obtaining approval from the Texas Public Utility Commission, which denied two previous acquisition attempts for Oncor, operator of the largest electric transmission and distribution system in Texas.
In hopes of getting the OK from the Texas commission, Sempra has pledged to fulfill a number of conditions, including that Oncor retain an independent board.
Oncor and Sempra are expected to file a joint application with the Texas commission in October for approval of the transaction, according to Sempra.
It was announced two weeks ago that Sempra's $9.45 billion bid was accepted, topping a $9 billion bid from Warren Buffett's Berkshire Hathaway Energy.