Cali Bamboo Names Doug Jackson Chief Revenue Officer
Wednesday, September 6, 2017
San Diego-based flooring and decking company Cali Bamboo announced Sept. 6 it had hired Doug Jackson as its chief revenue officer.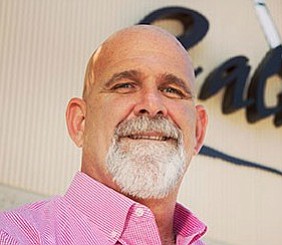 Jackson previously spent more than 20 years at Shaw Industries, the world's largest carpet marker. His latest role at Shaw was as director of Tuftex, the company's premium carpet division.
"I see Cali Bamboo accomplishing today what a lot of people in flooring and, frankly, many other industries have been trying to figure out without much success," Jackson said. "I think we are leading the transformation of this enormous industry, and it's very exciting to be on the front side of that disruption."
Cali Bamboo, which makes building materials primarily from bamboo, a sustainable and renewable material, was founded in 2004.
The company's revenue in 2016 was about $83 million, up 80 percent year over year. Its products are sold online and at Lowe's and other building materials dealers.