Redevelopment Planned After Downtown Land Parcel Sells for $9.5 Million
Tuesday, September 5, 2017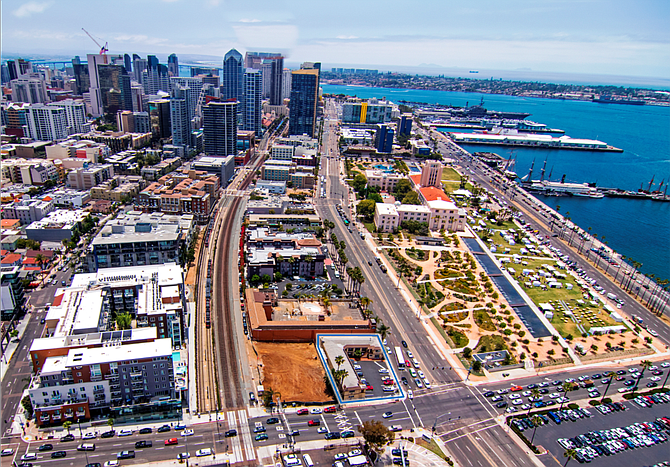 A local buyer listed as San Marcos Investments Inc. has acquired a downtown San Diego land parcel, where a hotel is currently located, for $9.5 million, with plans to redevelop the property, according to brokerage firm Pacific Coast Commercial.
The seller of the 13,207-square-foot land parcel, at 929 W. Grape St., was Sanfilippo Trust of San Diego, represented by Pacific Coast Commercial's Dave Dilday and Erik Anderson.
Brokers said the San Diego-based buying entity is led by CEO Bhavesh Patel, owner and operator of the 31-room Marina Inn Motel at that address in Little Italy. Patel, who represented himself, exercised his rights to purchase the fee interest in the property that he previously had been leasing.
The hotel was originally branded as a Travel Lodge motel in the early 1950s. Patel renovated it in 2002 and rebranded it as Marina Inn, and now eventually plans to redevelop the property, which is located near Pacific Highway.
The property had been owned for several years by the Sanfilippo family, with long ties to Little Italy and San Diego's tuna industry dating back to the early 1930s.