Local Restaurants Are Expanding on Their Culinary Successes
Originally published September 1, 2017 at 7:43 a.m., updated September 1, 2017 at 7:43 a.m.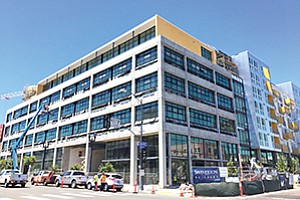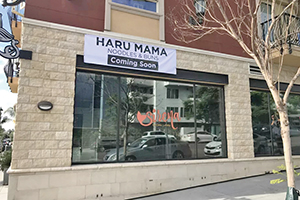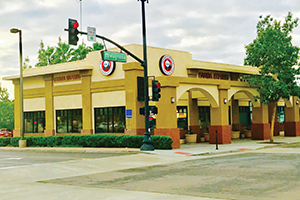 San Diego — Developers of the mixed-use IDEA1 project, nearing completion in downtown San Diego's East Village, recently signed their second and final retail tenant — a casual-style cafe called Young Hickory. According to brokers Reg Kobzi and Michael Peterson of CBRE Group Inc., who represented the tenant and landlord, the venue will be the second for owner Clay Summers, who has a current venue in North Park serving breakfast and lunch items along with local coffees and craft beers.
Young Hickory will occupy 1,577 square feet on the ground floor after signing a 10-year lease at an undisclosed price. Its lease follows earlier signings at IDEA1 by the Mexican restaurant Lola 55, which will occupy 3,200 square feet, and the digital marketing agency Seer Interactive, which is taking the only office spot at 7,717 square feet. The 295-apartment IDEA1, at 1200 F St., was developed by Lowe Enterprises, LaSalle Investment Management and I.D.E.A. Partners, the latter firm led by longtime local developers David Malmuth and Pete Garcia.
In downtown's Little Italy, the restaurant Haru Mama will occupy a 2,475-square-foot space at 1901 Columbia St., according to broker Mike Spilky of Location Matters, who represented the landlord and tenant in a 10-year lease deal valued at approximately $1.39 million. Owners Jenny and James Pyo, who run several other local venues including Love Boat Sushi and Blue Smoke Sushi Lounge, will be serving up items such as dumplings, noodles and sushi at the upcoming new eatery, with an exact opening date still to be announced.
In North Park, locally based Nomad Donuts recently opened its second location at 3102 University Ave., with "globally inspired" features including a Cuban design, Australian-style coffee and Canadian-inspired bagels. Owner Brad Keiller, who opened his first venue in 2015 on 30th Street in Normal Heights, expanded into North Park after an extensive renovation of a 3,200-square-foot space that formerly housed the Lady of the Lake bookstore.
In El Cajon, Tom VIII Enterprises LP of San Diego recently purchased a retail property, half-occupied by Panda Express at 190 N. Magnolia Ave., for $1.95 million from the Ahn Family Trust of Orange County. Austin Dias of Duhs Commercial represented the buyer. Brian Jennings of Venture Commercial, who represented the seller, said the buyer plans to lease out the vacant portion and hold the 4,300-square-foot property as a long-term investment.