City Heights Apartment Complex Sells for $4.16M
Wednesday, October 25, 2017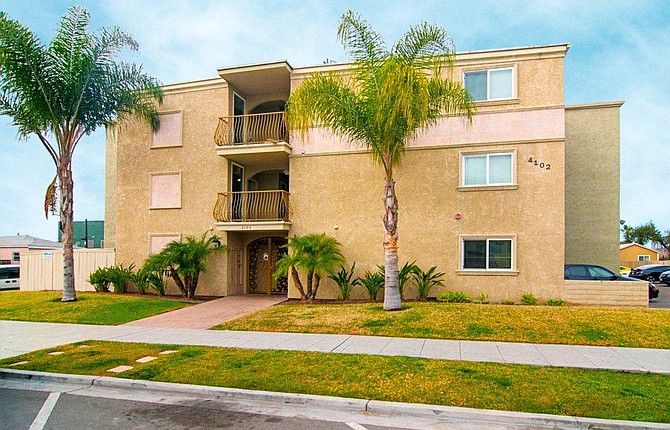 A City Heights apartment complex – Marlborough Villas – has been sold for $4,162,500.
The 18-unit complex at 4102 Marlborough Ave. was bought by Marlborough 4102, LLC from AE Holdings, LLC, a real estate development and investment company.
The managing member of Marlborough 4102 in Sam Williams, who is president of Brycorp Properties, a real estate investment and property management company.
Kidder Mathews multifamily brokers Eric Comer, Jim Neil, and Merrick Matricard represented the buyer. Leon Alchalel of KW Commercial represented the seller.
"The new owner plans to continue operating the property as apartments for the foreseeable future," Comer said.
He said the property was extensively renovated in 2007.