Two Mira Mesa Hotels Sell for $25.17M
Friday, October 13, 2017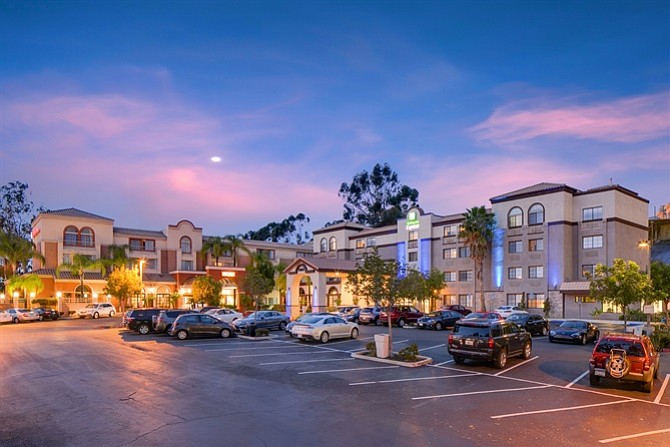 An affiliate of San Diego-based Excel Hotel Group has purchased two neighboring hotels in Mira Mesa for $25.17 million, according to CoStar Group and public data.
The seller of the properties was an affiliate of LLJ Ventures of San Diego. The deal included a 132-room Comfort Suites hotel at 9880 Mira Mesa Blvd.; and a 75-room Holiday Inn Express at 9888 Mira Mesa Blvd.
The seller was represented by Bob Kaplan, Rod Apodaca and John Karver of CBRE Group Inc. A CBRE statement said the buyer plans to continue renovations that were done by the seller.
According to CoStar Group, the hotels were built in 1988 and renovated in 2004.