Vista Apartment Property Sells for $35.4 Million
Monday, October 9, 2017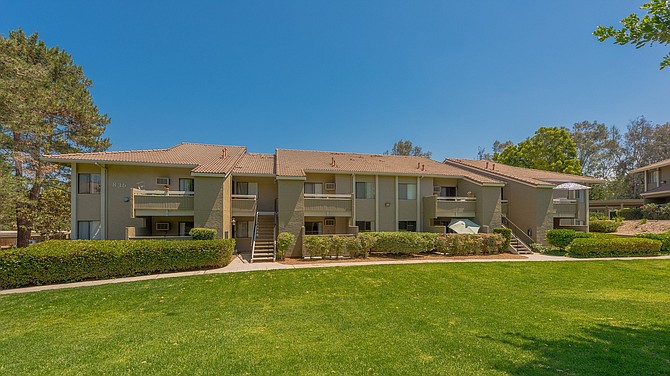 San Diego — An affiliate of New York-based TIAA-CREF and Chicago-based Nuveen has acquired a 148-unit apartment property in Vista for approximately $35.4 million, according to CoStar Group and public data.
The seller of the property, known as Rancho Hills at 915 Brooktree Lane, was an affiliate of San Francisco-based RREEF Management LLC. The seller was represented by Kevin Mulhern and Rachel Parsons of brokerage firm CBRE Group Inc.
A CBRE statement, which did not disclose the price, said the property was built in 1986 and is located within the larger Shadowridge master-planned residential community near state Route 78.
The buying entity, affiliated with TIAA and Nuveen, is known as TH Real Estate. That entity's senior director, Terry Senger, said the buyer plans "enhancements at Rancho Hills that will make it more competitive in the market and more attractive to residents."
CBRE's Parsons said Vista has seen just four apartment communities built in the past 27 years, with North County supply-and-demand fundamentals "creating a compelling value-add story" for investors buying and renovating older properties.
Parsons said the North County apartment investment market has been extremely active this year, representing 40 percent of San Diego County's year-to-date sales transactions involving properties with more than 100 units. In addition to limited new supply, North County is seeing strong rent appreciation and job growth, along with escalating single-family home prices, which raise demand for apartments.