Mission Valley Office Building Sells for $25.1 Million
Thursday, October 5, 2017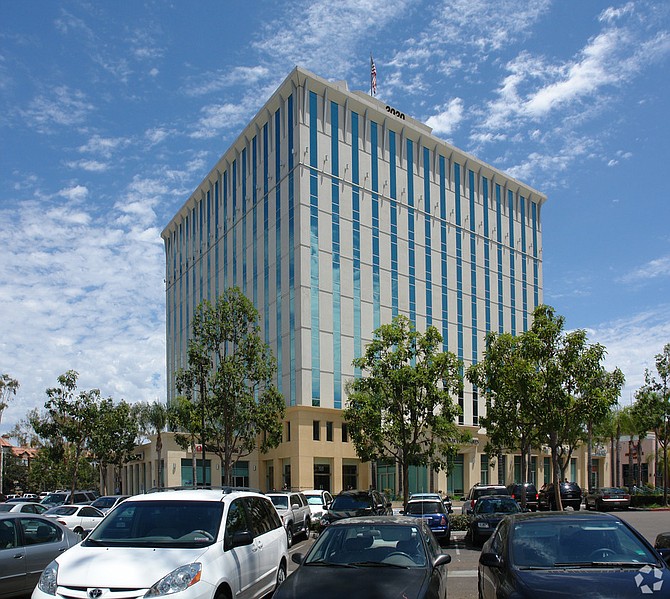 Santa Monica-based Vista Investment Group LLC has acquired the Plaza 2020 office building in Mission Valley for approximately $25.1 million, according to CoStar Group and public data.
The seller of the 10-story property, at 2020 Camino Del Rio N, was Boston-based TA Realty. The 105,796-square-foot building was constructed in 1970 and renovated in 2000.
In its own statement, which did not disclose the price or seller, Vista Investment Group said the tower has more than 10,000 square feet of tenant-serving, ground-floor retail. The building was more than 95 percent leased at the time the sale closed, with tenants including University of Redlands and American Preferred Lending.
The buyer plans improvements to the building's lobby, common areas, restrooms and front entryway. This is Vista Investment Group's second significant investment in the San Diego region, following its January acquisition of an 80-unit La Mesa apartment community for $19 million.
"Plaza 2020 fits well within Vista's strategy of owning well-located middle market assets, below replacement cost, with strong upside potential," said Vista President Jonathan Barach.
The buyer was represented in the transaction by Andrew Kirsh of the law firm Sklar Kirsh. The seller was represented by Nick Frasco, Nick Psyllo, Ryan Gallagher, Kara Mathis and Taylor Bergthold of Holliday Fenoglio Fowler LP, and HFF's Marc Schillinger led a team that arranged a $16.6 million loan on behalf of the buyer.