ECONOMY: S.D. USES $2.5M GRANT; SPACE PROVIDED BY CENTER
City Picks Connect for Accelerator Program
Originally published October 5, 2017 at 2:18 p.m., updated October 5, 2017 at 2:18 p.m.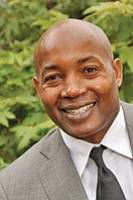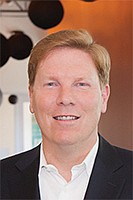 San Diego — Local nonprofit Connect, San Diego's oldest startup accelerator, has won a contract to partner with the city on a new publicly-funded accelerator program for startups.
The accelerator will include a coworking space,resources for entrepreneurs, and potentially seed capital for young companies. The city set aside $2.5 million to start the project.
Connect won the bid in partnership with the Jacobs Center for Neighborhood Innovation, which will house the program. The location is in San Diego's Diamond neighborhood at 404 Euclid Ave.
Coworking Space
The Jacobs Center will provide nearly 4,300 square feet of rent-free space at the Joe and Vi Jacobs Community Center to house a coworking space. Connect will provide business management, mentorship, and access to capital, according to the city.
Stephen Maduli-Williams, who's in charge of the accelerator project for the city's Economic Development Department, said in March that the accelerator is part of a larger plan to launch multiple accelerators with a dedicated seed fund to offer startup capital to entrepreneurs.
"The project is in response to what we're hearing from stakeholders about the need for more business accelerators in San Diego," Maduli-Williams said, adding that it's a request he hears anecdotally "all the time."
The Call for Partners
The city put out a call for applications earlier this year, seeking a person or organization "with a large entrepreneurship network, proven business development success, and real estate asset management experience" to partner with the city to establish the accelerator.
The city received eight proposals for the project, including one from Downtown San Diego Partnership with some of the biggest names in the local startup world: Moniker Group, SEED San Diego, Tech Coast Angels, Startup San Diego, UC San Diego, University of San Diego, and San Diego State University, among many others.
The other proposals came from all corners of the local startup scene, including female entrepreneur group Hera Labs, life science group BioLabs San Diego, and San Diego Venture Group.
Each proposal was about 45 pages long on average, while Connect's winning bid spanned a whopping 368 pages.
Greg Mckee, Connect's president and CEO, said he wasn't sure if the nonprofit could win the bid because of the group's lack of real estate for the coworking part of the project. The partnership with the Jacob Center solved that hangup, Mckee said.
The City's Benefit
Erik Caldwell, the city's economic development director, said a key aspect of Connect's winning proposal was that the organization would partner with the Jacobs Center, which is located in an "historically underserved" neighborhood.
"There are lots of incubators and accelerators focused on the innovation economy in San Diego, but we don't have any focused on growing jobs in low to moderate income communities," Caldwell said.
The accelerator is being funded with cash from the Community Development Block Grant (CDBG), a program administered by the U.S. Department of Housing and Urban Development (HUD). Caldwell said these funds most often go toward infrastructure and homeless services, the latter of which has seen an uptick in funding over the past year.
"One of the requirements is that you can't put all the funds towards one particular program," Caldwell said.
So the City Council voted back in April to put part of the CDBG funds toward a startup accelerator.
"There's a spectrum of activities you have to consider when trying to improve communities," Caldwell said. "You can't just tackle one area and neglect others. We need to create economic opportunities on the back end. One of the best things you can do from a community development perspective is to create wealth in the community. When you create businesses that can grow and scale, you're creating long-term wealth in a community."
Caldwell said the hope is that companies that incubate in the accelerator will remain in the neighborhood as they grow, attracting jobs and commerce to the region.
Gap for Modern Startups
Caldwell said CDBG money often goes to developing programs for small businesses such as family-owned restaurants. But he thinks there's a gap in public funding and support for programs that help modern startups grow.
"Drug development or cybersecurity companies are going to need a whole different slew of skills and resources than the owners of a pizza shop," Caldwell said. "You can't treat all early-stage companies the same."
Brett Munster, a San Diego resident and venture capitalist at Silicon Valley-based Sway Ventures, said that the concept of a city-funded startup accelerator is intriguing.
"Building an accelerator and promoting entrepreneurship is a great idea for economic development," Munster said. "That being said, where the money comes from is not the determining factor for how well that program succeeds."
Munster said a much more important factor is who will be running the program.
"What kind of talent and companies they can attract?" Munster said.
Resources and Plans
The city is contributing $1 million for the accelerator's first year: $500,000 for the buildout and up to $500,000 to cover operations. After that, the city will provide up to $500,000 per year for up to three additional years for a total investment of $2.5 million.
Maduli-Williams said the goal of the project is to create accelerators that are self-sustaining.
"After seed investment, we want them to get to a point where they generate enough revenue to pay for their own operations," Maduli-Williams said.
If the first accelerator is successful in that way, the city may replicate the project "two or three times" as well as post an RFP for a fund manager for seed investments.
"There are competing priorities for CDBG funds, so funding that will be largely contingent on how this first accelerator performs," Caldwell said.
The city said a key metric to measure success will be the number of jobs created for low to moderate income individuals. The city will also track revenues and profits and losses associated with each business assisted, Caldwell said.
The build out of the space will commence soon and take 4 to 6 months.