Behavioral Health Services Provider Buys Former Fallbrook Hospital for $4.5M
Originally published October 2, 2017 at 11:45 a.m., updated October 3, 2017 at 10:40 a.m.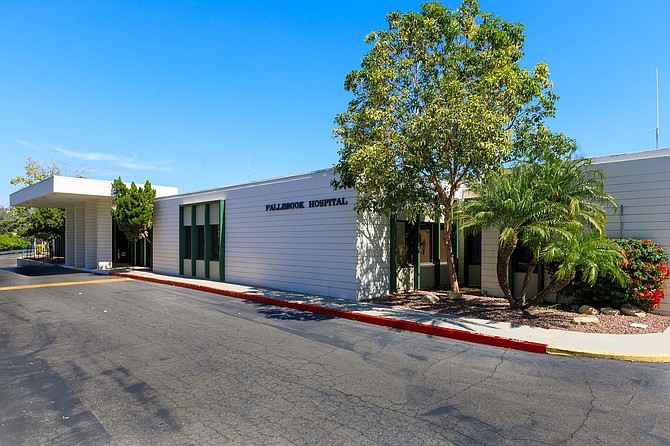 Sacramento-based Crestwood Behavioral Health Inc. has acquired the property that formerly housed Fallbrook Hospital for $4.5 million, with plans to provide mental healthcare and related services.
According to brokerage firm Horizon Resources Inc., the 63,000-square-foot building at 624 Elder St. in Fallbrook was sold by Fallbrook Healthcare District. The district closed Fallbrook Hospital in December 2014, after Community Health Systems of Tennessee ceased its lease of the facility.
The healthcare district's board of directors put the Fallbrook Hospital and some surrounding buildings up for sale in March 2016. Travis Ives, of brokerage firm Cushman & Wakefield, was retained to represent the seller and find a buyer to provide medical services to the community.
In the latest transaction, which closed in late September, the buyer was represented by Nehal Wadhwa of Horizon Resources.
Brokers said the buyer plans to operate the proposed Fallbrook Healing Center, which will be a secure mental health rehabilitation center serving 100 clients. It is slated to open in 2018.