Group Is Launching SDSU-Focused Drive to Redevelop Stadium Site
Sunday, October 1, 2017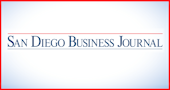 A group called Friends of SDSU, which includes prominent community leaders, has announced plans for a ballot initiative aimed at redeveloping the current Mission Valley stadium site into a western campus of San Diego State University.
If it goes forward, the measure could compete for voter approval with another plan put forward by a group called Goal San Diego (Goal SD), which is backing a proposed mixed-use development called SoccerCity. That measure has already qualified for the ballot and is likely to go before San Diego city voters in November 2018.
Friends of SDSU is led by a 24-member steering committee of university alumni and other prominent backers. The committee includes longtime local philanthropist and business leader Malin Burnham; former San Diego City Manager Jack McGrory; and former SDSU President Elliot Hirshman.
The group announced Sept. 28 that its proposal would authorize the sale of the city-owned, 166-acre stadium site off Friars Road, including the venue currently known as SDCCU Stadium, to San Diego State University at fair-market value. It would also direct the university to create a comprehensive site plan for an SDSU West Campus Research Center, stadium and river park.
Backers said the measure also requires a full environmental review under California regulations. More information is at sdsuwest.org. Friends of SDSU planned to file a published notice of intent on Sept. 30, beginning a required 21-day notice period for an initiative measure, after which backers will begin a signature-gathering effort to place the proposal before voters in 2018.
In a group statement, Burnham said the initiative "is centered around our shared goal of helping SDSU grow, prosper and continue to meet our regional higher education needs."
"As one of the last remaining pieces of land in the heart of our city, the stadium site in Mission Valley represents a significant opportunity to create an innovation center and a permanent home for SDSU football," Burnham said.
The group's proposal requires SDSU to construct a joint-use stadium for the university's football program at no cost to the city. Backers said the city would not be required to pay any stadium-related rehabilitation or demolition costs, or pay for any cost overruns or ongoing operating or capital improvement expenses.
The group said its proposal for SDSU West also allows for inclusion of other potential sports partners, including but not limited to professional, premier, or Major League Soccer (MLS). The current mixed-use SoccerCity proposal backed by Goal SD is centered around elements including a pro soccer stadium that would house a new MLS expansion team and possibly be shared with SDSU or other sports tenants.

SDSU earlier this year backed out of talks with SoccerCity backers, after the two sides were unable to agree to terms.
The concept of a western campus of SDSU, which is known to be outgrowing its campus space to the east off Interstate 8, has been informally supported by university and other business leaders for the past two years. However, no formal plan has been put forward for city consideration, even though SDSU leaders have told city officials they would like to spearhead future development of the stadium site if agreeable terms for the property can be reached.