GA-EMS New Executive Named
Sunday, November 26, 2017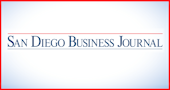 General Atomics Electromagnetic Systems has named Jim Mosquera vice president and chief technology officer. In his new job, he will help develop technology as well as next-generation products.
He comes to General Atomics from the U.S. Navy.
"Jim's trusted reputation serving within the nuclear Navy and his extensive experience in strategic planning, engineering, science and technology, and programmatic leadership makes him well suited to support our strategic growth initiatives," Scott Forney, president of GA-EMS, said in a prepared statement.
Mosquera has held director and program management positions as a federal civilian and naval officer working for the U.S. Naval Nuclear Propulsion Program, aka Naval Reactors. The joint program of the Navy and the Department of Energy is responsible for nuclear reactor power and propulsion for 80 warships, 100 reactor plants and other projects.
The executive's many years with the program included work designing reactors for the USS Gerald R. Ford class of next-generation aircraft carriers. Under special assignment, Mosquera led the Space Shuttle Columbia accident investigation board independent assessment team.
Mosquera received a bachelor's degree in chemical engineering from the University of Illinois at Chicago, graduating with honors. He is also a graduate of the Naval Reactors Bettis Reactor Engineering School.
General Atomics is privately held and based on Torrey Pines Mesa. The Electromagnetic Systems business has developed a new type of aircraft launch and recovery equipment for the carrier fleet, as well as electromagnetic railgun weapons and the systems that power them.