Cubic Gets $575 million in Boston Rapid Transit Provider Contract
Sunday, November 26, 2017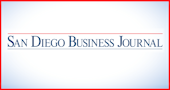 Cubic Corp. said Nov. 21 that it received a 10-year, $575 million contract from Boston's rapid transit provider. Under the deal, Cubic (NYSE: CUB) will design, build, operate and maintain a next-generation fare payment system for the Massachusetts Bay Transportation Authority. Commuters will be able to use mobile phones and bank cards to pay their fares.
The Boston deal includes 10 years of operations and maintenance. The transit operator has options to extend it for another five or 10 years.
"The vote of confidence from the MBTA leadership is a tremendous honor for us and further demonstrates our market leadership," CEO Brad Feldmann said in a prepared statement.
Cubic splits its business between defense contracting and mass-transit fare collection equipment. The transit business has had significant wins recently, including a large contract to upgrade New York City's fare collection system.
On Nov. 22 the company announced a smaller, five-year deal with a German transportation system that could be worth as much as $1.8 million.
Cubic said it will provide a mobile ticketing app to support rail operators in Germany's Rhein-Sieg region, which includes the city of Cologne.
The Cubic mobile ticketing solution and online shop is expected to be operational in 2019.
The transit system in Frankfurt, Germany, already uses the app.