INSURANCE: CO. GIVES HEALTH CONSCIOUS INCENTIVES VIA POLICIES AND PRICES
Industry Disrupter Health IQ Raises $34.6M, Plans More Local Hiring
Originally published November 20, 2017 at midnight, updated November 20, 2017 at midnight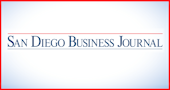 San Diego — IA life insurance startup co-founded by a UC San Diego computer science graduate has raised $34.6 million in Series C funding in a round led by top Silicon Valley venture capital firm Andreessen Horowitz.
Health IQ, which is headquartered in Mountain View but has an office of equivalent size in San Diego's Kearny Mesa, targets health-conscious people to whom it offers less costly coverage in recognition of their efforts to stay healthy.
Health IQ studied medical and epidemiological research and conducted its own research to determine that health-conscious individuals have a 41 percent lower mortality rate, and therefore should pay less for life insurance, the company said.
It has also worked with carriers to improve their underwriting when it comes to health, such as relying less on imprecise measurements of health such as body mass index (BMI). As a result of those changes and others, Health IQ said 70 percent of such customers who apply for life insurance with the startup get the best underwriting class, saving them money.
"We believe the best way to change the world's health is to celebrate the health conscious rather than harass the people who aren't," said Munjal Shah, co-founder and CEO. "We believe that these incentives will inspire others to take responsibility and transform their health."
Since the company sold its first policy 22 months ago, Health IQ says it has underwritten $5.3 billion in coverage. The company was started in 2013.
Updating the Insurance Model
"Much of the insurance industry today is based on outmoded, mass-packaged research with a one-size-fits-most mindset, which results in overpayment from consumers and improper risk assessment for carriers," said Alex Rampell, a general partner at Andreessen Horowitz.
Rampell said Health IQ offers insurance carriers a data-driven approach to risk assessment that allows for more accurate assessments and fairer rates.
Shah said the fresh funding will go toward hiring and product development.
That means more Health IQ employees in San Diego. The company opened the Kearny Mesa office in spring.
S.D. 'A Natural Fit'
"Being home to so many health-conscious people and insurance companies, San Diego was a natural fit for Health IQ," Shah said.
The company has about 70 employees in San Diego, half of its total workforce. The company plans to bolster its sales and customer success departments in San Diego, as well as recruit more engineers, Shah said.
The Health IQ CEO is based in San Francisco, but spends time each week at the company's San Diego office. His interest in the area stems from his time as an undergraduate student at UCSD.
Previous Investments
The latest round of funding for Health IQ follows previous investments totaling $46.4 million from investors Charles River Ventures, First Round Capital, Ribbit Capital, Felicis Ventures, Foundation Capital and Western Technology Investments.
San Diego-based companies have also attracted VC money from Andreessen Horowitz, which is also called a16z.
Earlier this year the firm led a $10.5 million Series A round for Shield AI, which makes autonomous drones, and a $11.5 million Series A for SkySafe, which has developed technology that can disable drones flying where they shouldn't. Andreessen had previously led SkySafe's $3 million seed round.
"We believe the best way to change the world's health is to celebrate the health conscious rather than harass the people who aren't," said Health IQ CEO
Munjal Shah.