Klotho Therapeutics Raises $10 M in Funding Round
Tuesday, November 7, 2017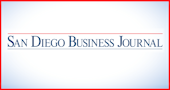 Klotho Therapeutics (KTI) raised $10 million in a Series A round from Thynk Capital, whose founder, Jim Plante, is also the founder and CEO of KTI.

KTI is developing a patent pending version of the protein/hormone Klotho, a kidney disease treatment, which also shows promise for treating diseases associated with aging.
The financing will go toward manufacturing, studies and a new drug application with the FDA.
This round of funding builds upon the more than $100 million invested in Klotho-related academic research. KTI has worldwide patents pending on versions of modified and recombinant Klotho that can be manufactured via cell culture technology.
"This financing enables KTI to accelerate human trials and understand the therapeutic benefits of Klotho better," said Plante in a news release of the Series A round, financing for a business that has already received seed capital.