Zodiac Pool Solutions Plans to Merge With Barcelona-Based Multinational Group
Friday, November 3, 2017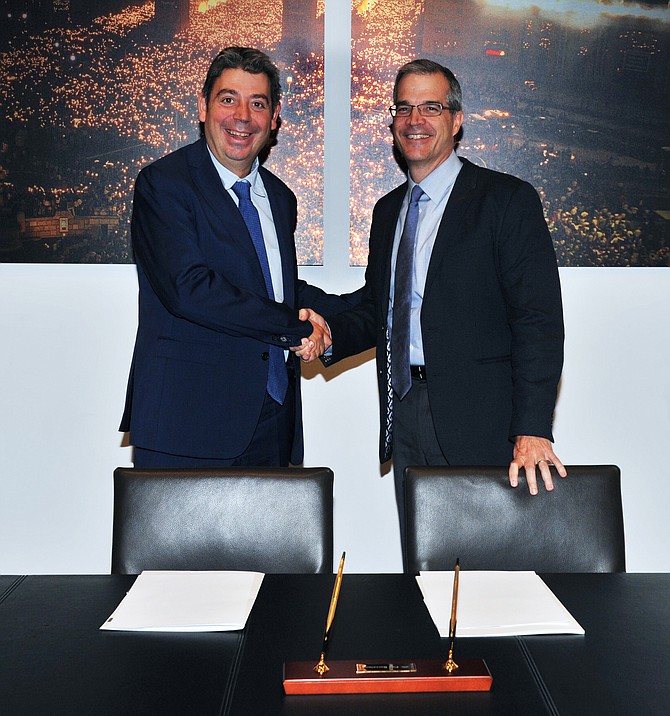 Zodiac Pool Solutions, the Vista-based manufacturer of residential pool equipment, plans to merge with Fluidra S.A., a publicly traded Barcelona-based multinational group that sells residential and commercial pool products.
Pending approval from shareholders of the Spanish company and from regulators, the merger is expected to close in the first half of 2018. Terms of the deal weren't disclosed.
The companies serve complementary geographies: Zodiac operates in North America, whereas Fluidra operates in 45 countries in Europe, Australia, Asia, South America and Africa.
Combined sales are expected to total more than $1.5 billion. Together the firms employ about 5,500 people.
Bruce Brooks, CEO of Zodiac, will serve as the merged organization's CEO, the companies announced Nov. 3. Eloi Planes, executive president of Fluidra, will be executive chairman of its board of directors.
Fluidra and Zodiac will maintain their headquarters in Barcelona and in Vista, respectively. The company will maintain the Fluidra name and its listing on the Spanish stock exchange.
Zodiac is a portfolio company of Rhône Capital, which bought it from the Carlyle Group in 2016.