Jerome's Furniture Opens New Showroom
Friday, November 3, 2017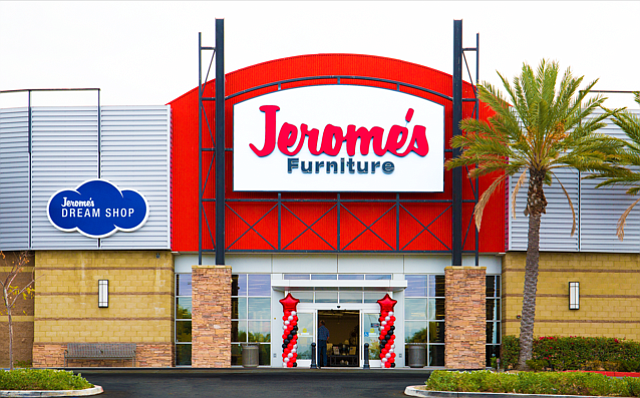 San Diego-based Jerome's Furniture has opened a new showroom in Moreno Valley.
The store at 12500 Day St., is adjacent to the Towngate Shopping Center off the Pomona Freeway and is Jerome's 14th showroom.
"The location is ideal, and the market is deserving of a furniture retailer that puts customers first," said Adrienne Navarra, senior vice president of Jerome's Furniture.
Founded in 1954, Jerome's is a third-generation family business with 13 home furnishing retail stores and one stand-alone mattress store.