Kratos Reports a Nearly 20 Percent Increase in Q3 Revenue
Thursday, November 2, 2017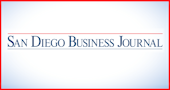 Kratos Defense & Security Solutions Inc. reported an 18.6 percent increase in revenue and a markedly lower net loss, creating what CEO Eric DeMarco called "a solid third quarter."
The business posted a net loss of $4.3 million on total revenues of $196.2 million for the quarter ended Oct. 1. In the same quarter one year ago, Kratos posted a net loss of $23.6 million on total revenues of $165.4 million.
Kratos' unmanned systems business had revenue of $41.6 million in the third quarter — up 127 percent from the same quarter last year. One factor behind growth was the start of low-rate initial production of a new drone for a U.S. government customer.
The unmanned systems business generated significant organic growth and returned to profitability, DeMarco said.
"We expect our unmanned systems business to grow rapidly over the next several years, based on existing programs, contracts, backlog and new opportunities we are pursuing, with the business expected to double in revenues from 2016 to 2018," the CEO said in a prepared statement.
Kratos also has businesses in satellite communications, cyber security and cyberwarfare, microwave electronics, missile defense, training and combat systems. All segments showed organic growth in the quarter, the company said.
Not counting one-time items, Kratos reported adjusted EBITDA of $14.5 million in the third quarter, up from $13.5 million one year ago. EBITDA stands for earnings before interest, taxes, depreciation and amortization. The adjusted EBITDA figure does not reflect what accountants call generally accepted accounting principles.
The business increased its revenue guidance — previously $720 million to $740 million — to $735 million to $745 million.
Kratos reported an order backlog of about $800 million at the end of the third quarter.