SDSU's New Business School Dean Had Troubles in Texas
Tuesday, May 30, 2017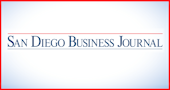 San Diego State University has named Lance Nail dean of its Fowler School of Business. He will begin Aug. 3.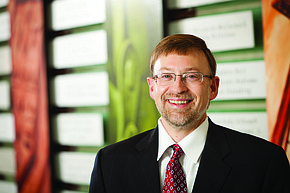 Nail comes to San Diego from Texas Tech University in Lubbock, where he served as dean of the Rawls College of Business Administration and was credited with increasing philanthropic giving.
Nail also served as a professor and founding chairman of the board of advisers at the university's innovation hub and research park.
However, his tenure as dean was marked by conflict.
Nail became dean in 2012. He resigned from that position at the end of 2015 following an investigation into his role in a grade-changing controversy. In a statement reprinted in Lubbock's daily newspaper, Nail said that he was responding to an extraordinary case.
In the fall of 2016, Nail and a graduate student filed a formal complaint against Texas Tech and the office of the president. The complaint apparently was based in part on the controversy. A detailed letter posted on the website of Lubbock's Fox 34 television station, and purporting to be from Nail, paints a complicated picture of conflict among Texas Tech administrators.
Reached by email on May 30, Nail declined comment on the circumstances related to his resignation and the complaint, saying he could not discuss the issues because of a legal settlement.
"I would love to have the opportunity to discuss the many positive outcomes we achieved at the Rawls College while I served as dean," Nail also said by email.
A San Diego State University representative said the university was aware of the controversies.
"We are confident that Lance Nail is the right leader for the Fowler College of Business," said a statement released by San Diego State's office of communications. "Dr. Nail presented SDSU with a settlement agreement which precludes us from speaking about this issue. I would point you to the positive recommendation from Chancellor Emeritus Kent Hance who worked with him during this time at Texas Tech."
That statement, also distributed by the communications office, reads: "Lance Nail is one of the best deans I have ever worked with in higher education. He is well respected nationwide and was always a favorite with the students. SDSU could not have found a better dean." Hance is chancellor emeritus of the four-campus Texas Tech University system, which is based in Lubbock.
At San Diego State, Nail will succeed George Belch, who has been interim dean at the business school since July 2016. Belch followed Dennis Cradit, who held the dean's job from 2014 to 2016. Cradit is now associate dean and a professor of data analytics at Florida State University.
Prior to his time at Texas Tech, Nail was dean at the University of Southern Mississippi. Nail received his doctorate in finance at the University of Georgia.
In a news release, San Diego State credits Nail with increasing philanthropic giving at both Texas Tech and the University of Southern Mississippi.