Guild Mortgage Offers 1% Down Payment Plan
Monday, May 29, 2017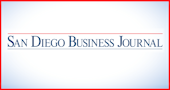 San Diego-based Guild Mortgage has launched a loan program that requires homebuyers to come up with only a 1 percent down payment to be eligible for a grant for an additional 2 percent from the independent mortgage lender.
"We wanted to make homebuying more attainable for more people, including millennials who are entering the housing market in increasing numbers," Guild president and CEO Mary Ann McGarry said.
People born between 1977 and 2000 represent 32 percent of all homebuyers and 68 percent of first-time homebuyers, according to recent study from the National Association of Realtors, but student loans, credit card debt and high rent costs can hinder millennials from saving up enough for a down payment, Guild said.
Guild's 2 percent grant — which doesn't have to be repaid — is intended to smooth the way to purchasing a new home for first-time and move-up buyers with low-to-moderate income, said David Battany, Guild's executive vice president of capital markets.
"We developed this program because of our history of working with first-time homebuyers for more than 50 years and what we saw as a need to fill a void in the market," Battany said. "Now, many homebuyers will be in a stronger position to afford a first home, or even upgrade to another home."
Borrowers can use nonborrower household income (someone who will live in the new house but is not on the loan) and boarder income (money from people who pay to live in the house) to qualify for a loan under this payment assistance program.
To borrow through the program borrowers must fit specific parameters, such as being under certain income limits and attending homebuyer classes, Guild said. The income limits don't apply for properties in certain low-income areas.
Guild, founded in 1960, has more than 3,800 employees in 250 branch and satellite offices in 25 states. Last year the company generated $15.9 billion in loan volume, up from $1 billion in 2008.