New Chairman Named at Maxwell Technologies Following Resignation
Thursday, May 25, 2017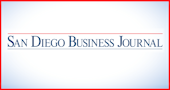 Maxwell Technologies Inc., a developer and manufacturer of ultracapacitor-based energy storage and power delivery solutions, announced that David Schlotterbeck, chairman of the board of directors, has decided to resign for personal reasons. Steven Bilodeau, who joined the board last year, has been appointed as his successor.
Schlotterbeck plans to remain serving Maxwell as the chairman until Maxwell's 2017 annual meeting of stockholders which is scheduled for July 13, 2017
Bilodeau said he looks forward to the new position and working with Franz Fink, Maxwell's president and CEO.
In early May, Maxwell named Thibault Kassir as vice president and general manager, energy storage products. Maxwell also recently announced it had completed the acquisition of Nesscap Energy Inc.
In February, Maxwell announced plans to restructure including reducing its headcount, embarking on a cost-containment campaign and consolidating its manufacturing and supply chain.