Zesty.io Raises $1.3M in Seed Round
Wednesday, May 24, 2017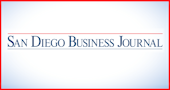 San Diego-based web content management system Zesty.io has closed a second round of seed funding, raising $1.3 million less than a year after raising $1 million from angel investors.
Investors who participated in the round announced Tuesday included Taner Halicioglu, Facebook Inc.'s first outside hire, Dave Hagewood, CEO of video game development company Psyonix, and GoFundMe co-founder Andy Ballester.
Halicioglu, who recently donated $75 million to his alma mater, the University of California, San Diego to establish an institute for data, has previously invested in Zesty.io. Hagewood is also a repeat investor; he decided to get involved personally after Psyonix used the Zesty.io platform to help handle its rapid growth spurred by the success of its hit video game Rocket League.
"It's truly an honor to have a group of entrepreneurs like this give the platform their stamp of approval," said Randy Apuzzo, CEO of Zesty.io. "Their financial backing is the ultimate vote of confidence and validates all the hard work our team has put in over the years."