Northrop Grumman Wins $64.5 Million Navy Contract
Wednesday, May 24, 2017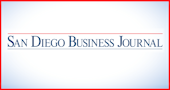 The U.S. Navy awarded Northrop Grumman Corp. a $64.5 million contract for a year of support for its Broad Area Maritime Surveillance demonstrator unmanned aircraft.
The Pentagon announced the deal May 24.
BAMS-D is a version of Northrop Grumman's high-flying Global Hawk spy plane for Navy use; it is the predecessor to the Navy's Triton aircraft, which Northrop Grumman is just beginning to produce. Northrop Grumman (NYSE: NOC) runs the program from its Rancho Bernardo office.
The deal covers operator, maintenance, logistic support and sustainment engineering services. The logistics support takes in training, supply chain and spares management for what the Navy calls "Global Hawk peculiar" items, specialized support equipment and technical publications. The Pentagon announcement said the award provides for organization, intermediate and depot-level maintenance, and field services representatives to ensure the BAMS-D aircraft are mission-capable for intelligence, surveillance and reconnaissance missions.
Some 25 percent of the work will be performed at forward operating bases, which were not specified.
NAVAIR, the Naval Air Systems Command of Patuxent River, Md., awarded the deal.