ViaCyte Announces $10M in Financing
Tuesday, May 23, 2017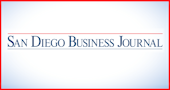 San Diego-based ViaCyte Inc., a privately held regenerative medicine company, announced $10 million in financing to support operations.
According to ViaCyte, this capital will be used to fund the initiation of clinical development for the company's PEC-Direct product candidate, which aims for a functional cure for type 1 diabetes patients at high risk for acute complications. In addition, the funding will be used to support other operations including the continued development of the PEC-Encap product candidate, ViaCyte's therapy that is being developed as a treatment for all diabetes patients who require insulin to control their disease.
Participants in the financing included Asset Management Partners, W.L. Gore & Associates Inc., certain undisclosed current investors, and JDRF (Juvenile Diabetes Research Foundation), whose support was announced separately. Specific terms of the financing were not announced.