Palo Alto Firm Buys Oceanside Apartments for $30 Million
Monday, May 22, 2017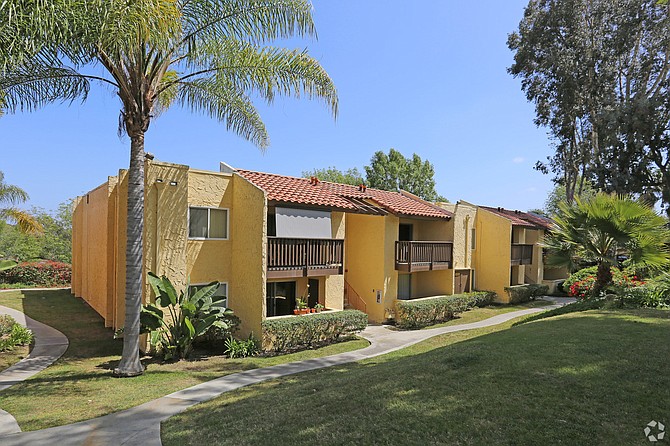 An affiliate of Palo Alto-based Pacific Urban Residential has acquired a 136-unit Oceanside apartment property for $30 million, according to CoStar Group and brokerage firm Kidder Mathews.
The seller of Vue Oceanside, located in the city's Mira Costa neighborhood at 3675 Barnard Drive, was Terra Pacifica LLC, an affiliate of investor Vladimir Novakovic of Illinois.
The seller was represented by Kidder Mathews' Eric Comer, Jim Neil and Merrick Matricardi. The buyer handled the sale in-house.
The property was built in 1975 and was 92 percent occupied at the time of sale. According to a statement from Kidder Mathews, the gated community has a condo map and could be sold as individual units.