BIOTECH: EXECUTIVE ROSTER BRINGS WEALTH OF EXPERIENCE
Genomics Pioneer Venter Draws Top Talent to Human Longevity
Originally published May 18, 2017 at 1:46 p.m., updated May 18, 2017 at 1:46 p.m.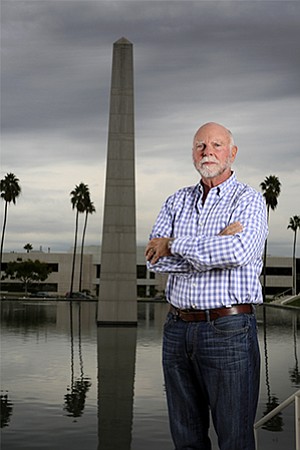 San Diego — Local startup Human Longevity Inc. has a knack for persuading bigwigs from technology giants — and top government officials — to join the company's C-suite.
In the past 18 months, the company has managed to recruit several high-flying executives onto its team. The latest is HLI's new chief financial officer, Nino Fanlo, snagged from the C-suite of the booming San Francisco fintech Social Finance Inc. (SoFi).
It's unusual for a startup to attract executives with such cachet, but Human Longevity has a thing or two to offer.
The attraction could be the $220 million Series B round the San Diego company raised last year. Or maybe the allure is working under J. Craig Venter, the company's founder and a man held in high esteem for his pioneering work unraveling the code locked within DNA.
"With Venter at the helm, it's really not a risky move to join Human Longevity," said Robin Toft, the head of executive search firm Toft Group, which specializes in life sciences. "Of all people, Venter has the ability to pull this off. He's financeable."
He's also loaded. Rumored to become one of the world's first trillionaires, Venter's estimated net worth might make him one of the wealthiest individuals in San Diego.
"You can group him with the likes of Bill Gates," Toft said. "I mean, (Human Long
evity) is not a shaky startup when it comes to financing."
Venter's reputation and money aside, it's possible that these top executives were also drawn to the company's exciting work. Human Longevity (often shortened to "HLI") is building the largest human genome-sequencing operation on Earth, equipped with massive computing resources to analyze the data being generated. The hope is that this kind of data will revolutionize how health care is delivered.
It's difficult to estimate the worth of this kind of data, but the company was valued at $1.2 billion by investors during its Series B round. Not too shabby for a company less than four years old. In fact, that's what Silicon Valley likes to call a "unicorn" — a company that reaches a $1 billion valuation in a short period of time.
Including Fanlo, HLI has recruited several executives with stellar reputations to make up its executive team. Here are four key recruits that will shape where HLI goes from here: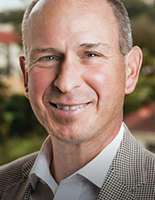 Fintech Star Nino Fanlo Recruited May 2017 as HLI's CFO
Fanlo was the number two executive at online lender Social Finance, where he oversaw the company's efforts to fund its operations, along with the student loans, mortgages, and personal loans it pitched to borrowers. Since its 2011 founding, the San Francisco startup has extended $17 billion in consumer loans and raised $1.9 billion in equity capital.
Microsoft Exec David Heckerman Recruited March 2017 as HLI's Chief Data Scientist
Heckerman is a distinguished scientist and former director at Microsoft, where he led the tech giant's genomics arm. According to HLI, Heckerman led Microsoft's first research team to focus on machine learning, and produced the company's first content-based spam filter. Later, he led the first research team to focus on computational biology, designing a vaccine for HIV as well as other algorithms for biology and health. For the last several years, Heckerman has led the Microsoft Genomics team, advancing research in genomics and computational biology and supporting Microsoft cloud services for genomics.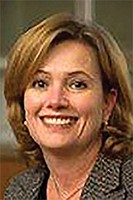 GE Healthcare Exec Cynthia Collins Recruited January 2017 as HLI's CEO
Collins comes to HLI from GE Healthcare (revenues were $14.9 billion in 2014), where she was CEO and general manager of business units Cell Therapy, Purification and Analysis. Before that, she was CEO of GE's Clarient Diagnostics Inc. Collins has attracted several other GE Healthcare executives to HLI's leadership team this year, including Travis Lacey, HLI's new chief corporate development officer; Dale Gordon, HLI's chief commercialization officer; and Gary Altman, HLI's chief operating officer.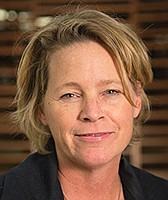 High-ranking FDA Official Sally Howard Recruited February 2015 as HLI's head of regulatory affairs and policy
Howard came to HLI from the U.S. Food and Drug Administration, where she served most recently as senior advisor and acting chief of staff to the FDA commissioner. She also spent two years as FDA deputy commissioner for policy, planning and legislation, during which time she directed the team implementing the White House's Precision Medicine Initiative.
Not on this list, but certainly worth noting, is that HLI also recruited a top executive from Google, Franz Och. Och is best known for his role as chief architect of Google Translate, and was hired by HLI in 2014 as the company's chief data scientist. But Och left the company in 2016 to take up a position at San Francisco-based Grail, the cancer screening company co-founded by San Diego medtech giant Illumina Inc.