MaxLinear Completes Acquisition of Exar Inc. for $687 Million
Monday, May 15, 2017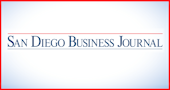 Carlsbad-based MaxLinear Inc. said on May 12 that it completed its acquisition of Exar Inc. for $687 million cash. Exar shareholders will receive $13 per share — a 22 percent premium on Exar's price on March 28, the day before the offer was announced.
Exar, based in the San Francisco Bay Area, makes high-performance analog and mixed-signal integrated circuits.
"Exar's talented team and expertise in power management and interface technologies will enable us to more effectively serve our customers and furthers our goal of increased scale and diversification," said Kishore Seendripu, CEO of MaxLinear (NYSE: MXL), in a prepared statement.