GA-ASI Awarded $221.6M Contract for Gray Eagle Aircraft, Equipment
Friday, May 12, 2017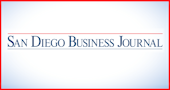 The U.S. Army awarded a $221.6 million contract modification to General Atomics Aeronautical Systems Inc. on May 10, the Pentagon announced.
The deal buys 20 extended range Gray Eagle unmanned aircraft and related equipment. Gray Eagle is the Army version of GA-ASI's Predator aircraft. A pilot on the ground flies the aircraft by remote control.
First flown in mid-2013, the extended range Gray Eagle can stay in the air for up to 48 hours. The propeller-driven aircraft has a maximum airspeed of 167 knots and has a ceiling of 29,000 feet. (By contrast, the company's Reaper aircraft, built for the U.S. Air Force, can fly at altitudes of 50,000 feet.) The Gray Eagle can also take off and land autonomously.
In addition to the 20 aircraft, GA-ASI will provide 20 satellite communications air data terminals, six universal ground control stations, one mobile ground control station, nine universal ground data terminals, three lots of spares, three lots of ground support equipment and associated program management.
The deal also includes options to buy up to five additional extended range Gray Eagle aircraft, five air data terminals and associated program management. Terms of the options were not disclosed.
Work will be done in Poway and is expected to run through November 2019. The deal uses funds from the fiscal 2016 defense budget.
The U.S. Army Contracting Command of Redstone Arsenal, Ala., awarded the deal.