Rolf Ziesing Named VP for Programs at General Atomics
Tuesday, March 28, 2017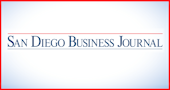 General Atomics Electromagnetic Systems has named Rolf Ziesing vice president for programs.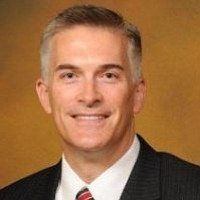 In his new role, Ziesing will have overall leadership and day-to-day operations responsibilities for the company's aircraft launch and recovery equipment programs for U.S. Navy aircraft carriers, specifically the Electromagnetic Aircraft Launch System (also called EMALS) and Advanced Arresting Gear.
In a statement, the General Atomics unit said Ziesing "will be responsible for growth leadership and program management to transition GA-EMS advanced technologies from concept to application in support of critical undersea domain and weapon systems projects."
Prior to joining GA-EMS, Ziesing was vice president of national security programs and vice president of nuclear equipment manufacturing at BWX Technologies, where he successfully led a $350 million business segment comprising multiple sites manufacturing nuclear reactor components for the U.S. government. He also worked at Westinghouse.
Ziesing's Navy career began at Naval Reactors headquarters in Washington, D.C. He also worked as a civilian employee overseeing government reactors.
"We are extremely pleased to have Rolf join the GA-EMS team to help guide the development of a robust EMALS and AAG sustainment capability for ongoing support of the Navy's Ford-class carriers, and to help develop the export market for these first-of-kind aircraft carrier launch and recovery technologies," said Scott Forney, president of GA-EMS, in a prepared statement.
"In addition, Rolf's proven leadership skills delivering successful outcomes with high consequence projects in diverse business climates are well suited to advance our strategic growth initiatives targeting surface and undersea programs and technologies supporting our nation's military operations."
General Atomics is privately held.