Air Force Awards GA-ASI Two-Year, $39.5 Million Contract
Monday, March 27, 2017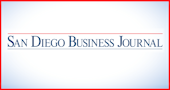 The U.S. Air Force awarded General Atomics Aeronautical Systems Inc. a two-year, $39.5 million contract to provide ground control stations for medium-altitude unmanned aircraft.
A March 27 announcement from the Pentagon did not say how many ground control stations the Air Force is buying.
General Atomics Aeronautical Systems makes the Predator family of unmanned aircraft. The company's U.S. government customer now prefers the Predator B or Reaper, which has more carrying capacity than the original Predator model. The Air Force uses the unmanned aircraft to carry sophisticated cameras to watch targets; it also uses the aircraft as a platform to launch Hellfire missiles. The Reaper can stay in the air for as long as 27 hours.
Work on the ground stations will be performed in Poway and will run through March 2019.
The Air Force Life Cycle Management Center at Wright-Patterson Air Force Base in Ohio awarded the deal, which is technically a modification to a previously awarded contract.