TVPage Closes $3M Funding Round; Warner Bros. Exec Joins Team
Thursday, March 23, 2017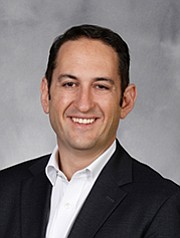 TVPage Inc., which lets businesses easily create TV channels for their websites and supports clients' e-commerce initiatives, said this week that it closed a $3 million funding round. The round closed in January.
As part of the funding, Greg Silverman joined as a strategic investor. Silverman was, until recently, president of Warner Brothers Pictures. Going forward, the executive will help drive TVPage's expansion to the world of digital media, the company said in the March 22 announcement.
There were several other investors in the new round, including a managing partner of Silver Lake Private Equity Funds, the CEO of Restaurant Depot and the founders of Autoanything.com (a San Diego business bought by AutoZone in 2012 for $150 million).
TVPage, based in the Miramar area, bills itself as "the video commerce cloud for merchants and publishers." It offers a content management system as well as analytics. It has 40 employees, including consultants.
Allon Caidar, CEO of TVPage, said in a 2014 interview that TVPage tries to build on YouTube's internet video technology, without the tendency of YouTube to direct the viewer to unrelated content.
The business recently launched a new offering for digital media publishers. The TVPage Video Commerce Exchange enables the monetization of video content through public and private merchant sponsorships.
Silverman, the new investor, has movie credits that include "The Dark Knight" trilogy, "The Hangover" trilogy, "Inception," "Interstellar," "The Lego Movie" and "The Lego Batman Movie." Silverman also oversaw DC franchise titles "Man of Steel," "Batman v Superman: Dawn of Justice," "Suicide Squad" and next year's "Wonder Woman."