TECHNOLOGY | THE LATEST IN TECHNOLOGY AND DEVELOPMENT NEWS
Qualcomm Helps Make Those Flip Phones a Bit Smarter
Originally published March 23, 2017 at 1:51 p.m., updated March 23, 2017 at 1:51 p.m.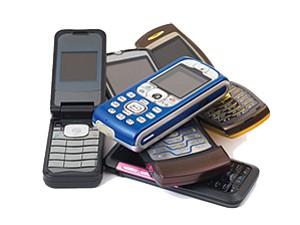 TakeLessons' Software Is Class Act
Downtown-based TakeLessons has introduced software for in-person instruction. TakeLessons Classroom is kind of like Skype or FaceTime in that it allows face-to-face video communication through a device such as a laptop computer. TakeLessons, however, says its product has more features and is even more capable than the videoconferencing tools.
The San Diego company's software incorporates audio, video, instant messaging and shared screen applications, and is appropriate for one-on-one instruction in topics such as a foreign language, math, music or a craft. It also records the lesson for playback afterward.
San Diego — Qualcomm Inc...