Athena Partners with New Tech Accelerator
Thursday, March 23, 2017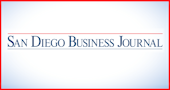 Athena San Diego is partnering with ScaleMatrix, the data storage company that just launched a new coworking space, to offer mentorship to women founders in science and tech.
Athena is a group that promotes professional development for women in STEM fields (science, technology, engineering and math). The organization already has partnered with other startup-focused groups to help female entrepreneurs connect with mentors. Last December, Athena partnered with MyStartupXX, the University of California, San Diego's accelerator for women-led startups.
Mentors for Female Founders
Now Athena is partnering with ScaleMatrix, which started an accelerator and coworking space for life science and technology companies called ScaleMatrix Launch Center last December.
"With science and technology becoming increasingly intertwined, we are extremely excited to announce our new partnership with another industry leader, Athena San Diego, who will provide tremendous expertise, mentorship, and community resources to our growing life science and technology Launch Center ecosystem," Chris Orlando, co-founder of ScaleMatrix, said in a statement.
Athena representatives will also be added to the Launch Center's advisory committee.
More on the Launch Center
Unlike traditional coworking spaces, the Launch Center has a Genomic Science CLIA-certified laboratory, ideal for helping early-stage companies in the fields of genomics, molecular diagnostics, bioinformatics, and personalized medicine (all fields, by the way, that are growing in San Diego).
The facility is also directly connected to ScaleMatrix' data center, which provides reliable, low-latency access to enterprise-class computing, storage, cloud, and connectivity resources necessary for big data companies and cloud-computing applications.