Peregrine Semiconductor Acquires Arctic Sand Technologies
Monday, March 20, 2017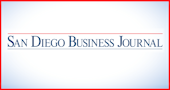 San Diego-based Peregrine Semiconductor Corp. has acquired Arctic Sand Technologies, a Burlington, Mass.-based designer and manufacturer of power converters seen as enabling smaller and more efficient smartphones and other products.
Financial details were not disclosed.
Peregrine, a subsidiary of Japanese electronics manufacturer Murata Manufacturing Co. Ltd., said in a March 20 news release announcing the acquisition that it will leverage its own expertise with semiconductors to accelerate Arctic Sand's technology and ability to ship in volume.
"With this acquisition, we're one step closer to dramatically smaller, lighter, faster and more efficient power solutions," Peregrine Chairman and CTO Jim Cable said in the release. Cable is also Murata's global director of research and development.
Peregrine said the low-power converters made by Arctic Sand, a spinoff from the Massachusetts Institute of Technology, reduce the amount of space required for power components by 50 percent. They also reduce the required height by three times, cut power losses by up to a half and boost platform run time by more than one hour, Peregrine's release said.
The technology has potential applications in telecommunications, data communications and industrial electrical markets, the release said. It added Murata will be able to speed Arctic Sand's business in the areas of mobile computing, smartphones and LCD display panels.
Peregrine, acquired by Murata in December 2014, said its design centers in San Diego and London will "integrate and collaborate" with Arctic Sand's teams in Boston and Silicon Valley.