THE STARTUP PAGE | A LOOK AT INNOVATIVE ORGANIZATIONS, CONCEPTS, PRODUCTS AND PEOPLE
Sometimes, Startups Need Group Therapy
Originally published March 16, 2017 at 3:07 p.m., updated March 16, 2017 at 3:07 p.m.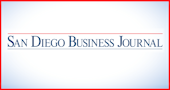 San Diego — Startup communities have a culture that extols grit and perseverance, and San Diego's tech scene is no exception.
Plastered on the walls of local coworking spaces and incubators are words like "hustle" and "reach higher." The message is clear: work harder, work longer, never stop trying.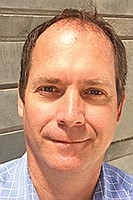 Olin Hyde, founder and CEO of San Diego startup LeadCrunch, describes the culture he ascribes to most succinctly. "You have to eat nails for breakfast and enjoy the taste of your own blood," Hyde said, sitting in a conference room at downtown's tech incubator EvoNexus.
The high-pressure culture around technology startups can be trying on young or inexperienced founders, said startup community leader Ashok Kamal, executive director of Tech Coast Angels in San Diego.
"The entrepreneur is always putting on a façade that they're crushing it all the time," Kamal said in a recent fireside chat at Startup Grind. "But that's not how it is. Startups are constantly between miracles and disasters, and that's just in one day. It's extremely exhausting. A lot of people are depending on (the founder); their customers, their employees, their investors. That's a lot of pressure."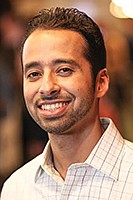 How do local entrepreneurs navigate these pressures? Kamal, a former founder himself, said personally it helps him to join peer groups for the support.
There are closed-door support groups within nearly all of San Diego's incubators and accelerators, including EvoNexus, Startup San Diego and others.
However, these groups are not open to the public. Here are three support groups for local entrepreneurs that are open. These groups focus on discussing common challenges that arise in startup life, and serve as a peer-to-peer support network for entrepreneurs.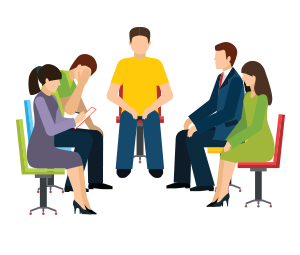 Open Support Groups
1.) Shape
Founded by tech CEO Drew Wilson, founder of Plasso, Shape is a free and public meetup for startups. The meeting is open to everyone, from engineers and designers to the founders themselves. The group meets at Common Grounds in Carlsbad on the last Thursday of every month from 6-9 p.m.
2.) Startup Grind
Startup Grind, a national group that has a local chapter, is a speaker-oriented group that meets once a month to discuss founder problems. The meetings usually bring in a guest for a fireside chat, culminating in a Q&A session. The local chapter's new president, Brandon Christopher, is passionate about focusing on "real problems" facing founders. His discussions have touched on depression, anxiety, and founder breakups.
3.) North County Founder Drink Up
Founded by startup community leader Neal Bloom, "Founder Drink Up" is a new monthly meeting for entrepreneurs to discuss startup life in North County. The group is a bit of a spinoff from a more exclusive group downtown, called the "Founders Drinking Club." The exclusive group is invite-only, said group organizer Kamal. "You have to be referred in by another founder since we want to maintain a safe, honest space," Kamal said in an email. "No pitching, but crying is permitted."
Venture Captial
$10 Million for TetraVue
Vista-based TetraVue, a company that's making 3-D sensor technology for self-driving cars, raised $10 million in venture capital funding. The round was led by Germany-based Robert Bosch Venture Capital and Cupertino-based Nautilus Venture Partners, which were joined by Samsung Catalyst Fund and Foxconn, the Taiwanese contract manufacturer that builds Apple's iPhones.
The company's tech is said to improve on LIDAR, Light Detection and Ranging used in self-driving cars today. LIDAR works like radar, pinpointing objects by measuring light that bounces off nearby cars and other objects.
TetraVue takes a different approach. It taps digital camera image sensors to deliver 2 million simultaneous distance measurements and ultra-high definition, 3-D images surrounding a self-driving car.
$3 Million for Wrapify
Local startup Wrapify scored $3 million in venture capital from Avery Dennison, a global manufacturer of adhesive materials.
Wrapify, which started out at tech incubator EvoNexus, pays people to wrap their cars in marketing messaging. The local startup uses proprietary technology to track vehicles in real-time for their clients, giving companies insights on when and where their ads travel. Wrapify also has a mobile app to make it easy for drivers to sign up.
Avery Dennison and Wrapify have been working together to develop a vehicle-wrapping adhesive that's suited for Wrapify's particular needs: wraps that can be quickly installed and removed. The local startup already uses Avery Dennison's adhesive on all of its cars.
Wrapify, which has raised a total of $6.1 million since its 2015 inception, will use the money to expand its sales team, as well as its technology and operations teams, said the startup's CEO, James Heller.
$2 Million for Raken
Local software startup Raken raised $2 million in a seed round led by Santa Barbara-based Rincon Venture Partners.
Rincon was joined by New York-based Eniac Ventures and San Francisco-based Spider Capital in the round.
The startup is making software used for construction site reporting, used by superintendents, job foremen, project managers, and project engineers. The app and web platform is used by 2,500 customers in 13 countries.
The funds will allow Raken to improve popular features, add new ones, and hire more people, said CEO Kyle Slager.