EvoNexus Renews Collaboration with Cash-Rich Cos.
Thursday, March 16, 2017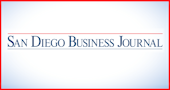 Three global firms say they each "may provide" up to $250,000 in seed funding to tech startups through a renewed collaboration with EvoNexus, a technology incubator for startups.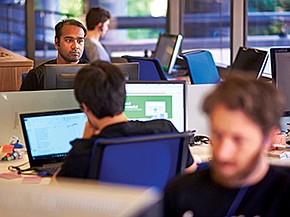 The three major tech companies are Qualcomm, ViaSat, and InterDigital.
Kayla Trautwein, director and senior portfolio manager of EvoNexus, said representatives of these three companies will sit on the incubator's selection committee to help choose which startups are admitted.
Being involved with EvoNexus allows the representatives to keep better tabs on promising companies as they develop, Trautwein said, often leading to seed investments.
A good example of that was back in 2012, when an EvoNexus startup called Fat Skunk received a $250,000 seed investment from Qualcomm Ventures, and then was later acquired by Qualcomm, Trautwein said.
More recently, Qualcomm Ventures joined the $8.8 million Series A round raised by cybersecurity startup (and Evo tenant) AttackIQ.
This is the second year that ViaSat and InterDigital have joined the funding collaboration with EvoNexus, while Qualcomm Ventures has supported the incubator for the past five years.
Filling the Funding Void
Unlike some incubator programs in other startup cities, EvoNexus does not directly provide investment capital or take equity in its tenant startups. The result is that it's often difficult for San Diego startups in the space to connect with capital.
Trautwein said partnering with big technology companies helps EvoNexus fill that void for startups.
"There's not a ton of money in San Diego, and this is a good way for early-stage companies to get noticed," Trautwein said. "Once a company gets validation from a Qualcomm or a ViaSat, more angel money and institutional money flows in."
For Qualcomm, ViaSat, and InterDigital, they hope to connect with startups that often complement their own technologies. Qualcomm, for example, is interested in investing in startups focused on 5G, health and wellness, and the internet-of-things space, among other areas. For a full list of the technology areas of interest to Qualcomm, ViaSat, and InterDigital, read EvoNexus' full release here.