LEADERSHIP: TALENT NEEDS TO BE CULTIVATED AT ALL LEVELS
Efforts to Increase Number of Women Execs Still Falling Short
Originally published March 9, 2017 at 2:30 p.m., updated March 9, 2017 at 2:30 p.m.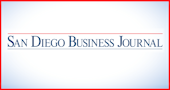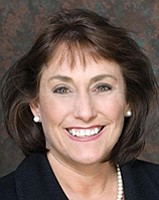 San Diego — Debra Rosen remembers approaching her majority-male executive board nine years ago about possibly organizing a series of events to help women overcome obstacles in the workplace.
"They said, 'Why a women's week and not a men's week?' " said Rosen, president and CEO of the North San Diego Business Chamber.
By that measure, progress has been made in the last few years. Various women's business groups have taken root locally, some of the area's most prominent companies have launched or expanded programs to enhance workplace diversity — and Rosen has put on eight annual women's weeks.
Even so, a troubling statistic surfaced recently: Just 37 percent of executive leadership positions countywide are filled by women, according to the San Diego Regional Chamber of Commerce, which has responded to the finding by organizing a new, seven-month training and mentoring program intended to help bridge the gap.
It's unclear how the region's share of women executives has changed over time, as the chamber was unable to provide historical comparisons. Local professionals contend, however, that despite recent gains, plenty of work remains to be done.
"I feel like there's a lot of talk about it, but I don't see a lot of initiatives" by individual companies, said Cheryl K. Goodman, executive director of Athena, a local, nonprofit business league that promotes advancement of women in the so-called STEM fields of science, technology, engineering and science.
Lack of Equity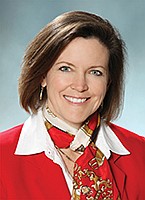 What's missing most, she and others say, are widespread changes to the way companies operate — not just in hiring and promoting, but in how they cultivate talent.
A 2016 Mercer study concluded women make up only 35 percent of the average company's workforce at the professional level and above. It said a recent focus on hiring and promoting women into executive ranks has been inadequate to achieve gender equality in the near term, and called for systematically nurturing workers at the lower levels of an organization.
The best reason for making such changes is not fairness, proponents say, but return on investment.
A 2015 MSCI Inc. study examined the financial performance of companies within a broad global index. It found companies that have what it deemed strong female leadership generated a return on equity of 10.1 percent, as compared with 7.4 percent among those without such leadership.
"The smartest businesses have unique opinions sitting in their executive positions driving the business forward," said Carisa Wisniewski, managing partner at accounting firm Moss Adams LLP's San Diego office and chairwoman of LEAD San Diego Inc., a nonprofit that promotes gender workplace equity through education, networking, and recognition.
Signs of Progress
Focused efforts are taking place in the San Diego area, but they tend to be concentrated among STEM companies.
Northrop Grumman has adopted a multifaceted approach that includes a supply-chain diversification effort as well as, internally, a 4-year-old leadership initiative aimed at identifying, training and cultivating potential future managers as a way to elevate women to executive positions. The aerospace manufacturer and defense contractor has two divisions operating locally.
Among the earliest local efforts to promote gender parity within a single organization is QWISE, San Diego-based telecomm giant Qualcomm's program for women in science and engineering. It supports professional development, networking events and encourages STEM education among young women.
Qualcomm's image as a strong supporter of gender equality suffered last year, however, when it was announced the company had agreed to pay $19.5 million and make internal changes to settle accusations it discriminated against women employees.
Entrepreneurial Support
The local startup community has a women's advocate, too: Hera Labs. Founded in 2011 by Felena Hanson, the company offers a business accelerator program for people — women, mainly, but also men — launching their own ventures. Locally based, it has three San Diego County locations, one in Washington, D.C., another in Phoenix, a sixth in Stockholm and four more in the works.
Fresh Effort
Organizers hope to sign up 40 women to participate in six-hour-long sessions to take place the second Thursday of every month, starting in June. The program is open to chamber members and non-members alike, though for the latter the price is higher.
The chamber's leadership development manager, Sara Kamiab, said the curriculum will include leadership competencies, self-assessment, planning and managing a career, working smarter and speaking powerfully while maintaining relationships. There will also be a kind of self-guided mentorship process.
Bill Earley, regional CEO of the American Red Cross of San Diego and Imperial Counties, said the need for Advance is quite clear, and that he supports doing something bold and disruptive.
"What's the worst that can happen? Nothing," he said.
Ideally, individual companies would be taking action to address gender inequality at work by breaking down exclusionary attitudes, constantly evaluating talent and offering opportunities for training and mentoring. But because there is resistance to making hard changes, the goal requires daily effort at many levels.
"If there was an easy fix," he said, "it would've been done."